Windows RT was a strange move by Microsoft, and the Acer Iconia W3 proves it, by cramming full-fat Windows 8 into a tablet with an 8.1in screen.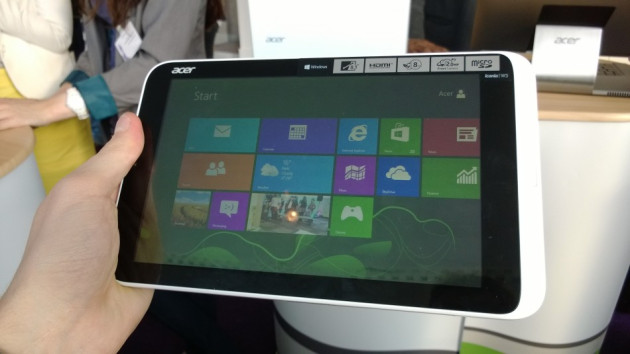 At first Microsoft seemed to be pushing Windows 8 at touchscreen laptops and super-powerful 10in tablets, while leaving Windows RT, with its inability to run traditional desktop programs, for smaller tablets.
Yet here we are, less than a year later, and Acer has an 8.1in tablet running Windows 8 on an Intel Atom processor with 2GB of RAM. The screen resolution of 1200 x 800 is fairly average, but then anything higher would make icons and text annoyingly small, while the 32/64GB storage options are perfectly acceptable on a device this size; there's also a microSD card slot to increase this by up to 32GB.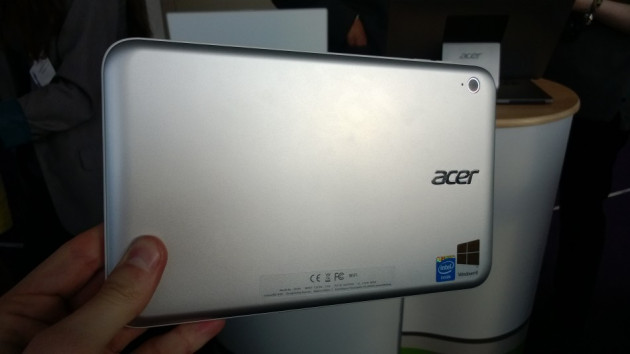 In my limited hands-on time with the Iconia S3 I found the device to be thin enough (11.4mm) and light enough (500g) to be held in one hand like an iPad or Nexus 7. Unfortunately, I noticed the screen to be incredibly dim (despite being cranked up to 100%) and the device appeared to have a protective film which softened the display and reduced viewing angles.
The device is all plastic and misses out on the premium aluminium finish of the similarly-sized iPad mini, but then at around £330 for the 64GB model, the Acer is £100 cheaper than the equivalent iPad.
It was reassuring to have full Windows 8 on board rather than RT which, despite offering a traditional desktop, can only run Office, Notepad and Paint in that environment.
No, you probably aren't going to run Photoshop on here, but if Windows RT needed handing its death sentence, then this is it - providing Acer's claimed eight hours of battery life can live up to expectations.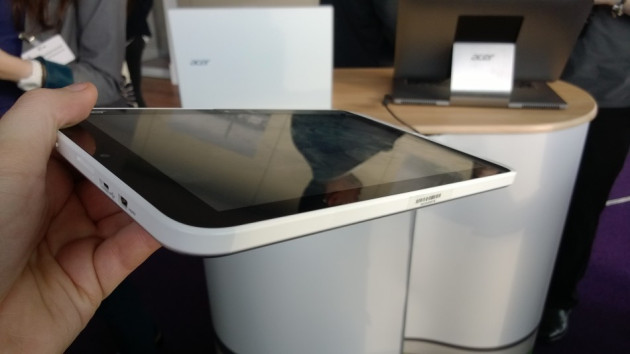 As Microsoft doesn't include Office by default with Windows 8 (yet it does with RT) Acer has included Office Home and Student with the Iconia W3.
Above the screen there's a 2-megapixel camera for video calls, and around the back there's another 2-megapixel camera, but don't be expecting this to even get close to replacing the camera in your phone, let alone a dedicated point-and-shoot.
Having seen Samsung announce a whole batch of Windows 8 products without a mention of RT last week I had an inkling the watered-down operating system was dead, but now, having seen the W3, I'm certain.
Dubbed the world's smallest Windows 8 tablet, the Acer Iconia W3 is on sale now.