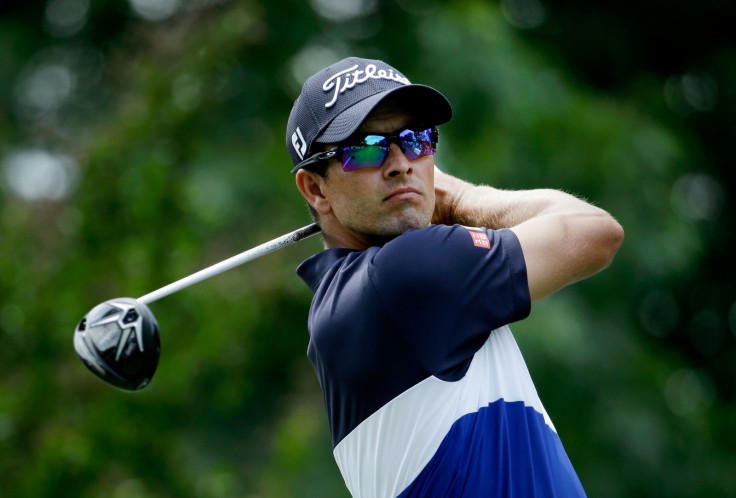 Former world number one Adam Scott has labelled the upcoming golf competition at the Rio 2016 Olympics as an "exhibition" which has no place at the summer Games.
Golf will make its first appearance at the Olympics since 1904 in Rio amid a packed year which also includes the Ryder Cup at Hazeltine as well as the four annual major championships.
The Aussie says that with such a packed schedule the first Olympic golf contest for 112 years does not excite him and admits he will not tailor his schedule to ensure he can play in the Games.
"I'm not definitely ruling it out but certainly I'm not planning my schedule around playing the Olympics," Scott told Reuters.
"I'm planning my schedule around playing majors the best I can. If I can fit going to the Olympics into that, it might be a bit of fun, then lucky me if I qualify. But if not, I'm not going to miss it, that's for sure, and I'll enjoy watching (the major Olympic sports)."
"Whether I win an Olympic medal or not is not going to define my career or change whether I've fulfilled my career," he added. "It's nothing I've ever aspired to do and I don't think I ever will. It's all about the four majors and I think that's the way it should stay for golf.
"To go and play an exhibition event down there to meet some athletes (in other sports) in the middle of the major season, I don't think any other athletes in their sport would do that."
The return of golf to the Olympics has reignited debate over the status of mainstream sports within the Games, with tennis and football's role in the summer event often scrutinised.
"Most of the athletes at the Olympics, probably have trained four years specifically to peak at this one event," the 2013 Augusta Masters champion admitted.
"It's the pinnacle of their sport. ... They get one crack at their big thing every four years. They have put their life on hold for this event and it's so important to them, and I feel it's their time. [Golf] doesn't need to be in the Olympics."