Afghan women living comfortable lives, claims Taliban
The Taliban's claims could not be further from what is happening on the ground.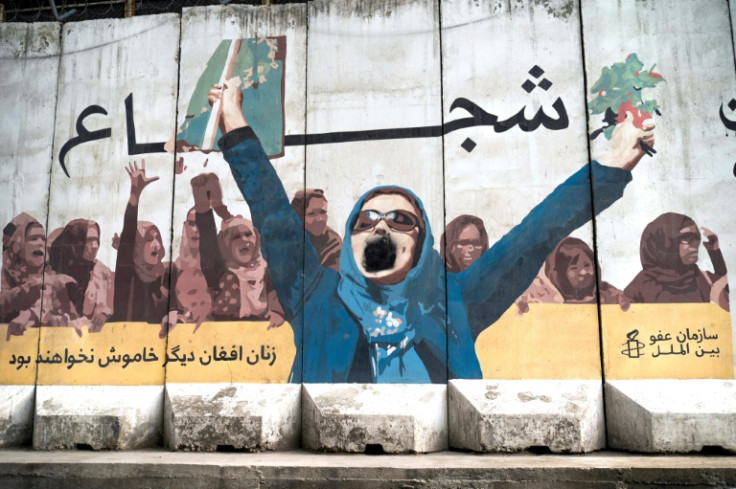 Women in Afghanistan cannot even attend schools and colleges, but the Taliban believe that they are living "free and dignified" lives.
The supreme leader of the Taliban government, Hibatullah Akhundzada, claims that the group has restored the rights of women. In a statement issued ahead of the Eid al-Adha holiday, Akhundzada said that women's Shariah rights have been protected by the regime.
He added that the "negative aspects of the past 20-year occupation" by the US will soon come to an end.
"The status of women as a free and dignified human being has been restored and all institutions have been obliged to help women in securing marriage, inheritance and other rights," he added.
Akhundzada further claimed that women who are not even allowed to board a flight without a male companion are being saved from "traditional oppressions." Akhundzada also asked other countries to stop meddling in Afghanistan's internal affairs, adding that the Taliban government wants good relations with the world.
He even said that the Afghan government has taken several steps to provide women with a "comfortable and prosperous life according to Islamic Sharia."
The statement from the Taliban's supreme leader, who rarely appears in public, comes at a time when the United Nations has made it clear that women's public presence has been totally erased by the regime.
UN Deputy High Commissioner for Human Rights Nada Al-Nashif added: "Over the past 22 months, every aspect of women's and girls' lives has been restricted."
"They are discriminated against in every way," he added.
Are the Taliban's claims true?
The Taliban's claims could not be further from what is happening on the ground. Women are being systematically targeted by the current regime. The caretaker government has issued several decrees that restrict women's freedom and movement.
It is even forcing divorced women to go back to their abusive ex-husbands. Several women have been asked to return to their husbands since the Taliban took over the country in August 2021.
The Taliban also banned girls from attending senior secondary and higher secondary schools. Women have also been prohibited from attending classes at universities. Around eight million girls have lost their rights to education. The regime has also banned women from working in government and private offices.
The Afghan authorities have banned women from visiting parks, gyms, and public baths. They have also reportedly banned the sale of contraceptives in Kabul and Mazar-i-Sharif. This step could lead to an increase in maternal mortality rates and unwanted pregnancies.
The Taliban has also banned women from working for national and international non-governmental organisations (NGOs).
According to the United Nations Office for the Coordination of Humanitarian Affairs (OCHA), women make up about 35 to 40 per cent of the workforce of NGOs and help provide humanitarian assistance to thousands of people across the country. The country is in the middle of the world's largest humanitarian crisis, and banning female aid workers is only expected to make conditions worse.
A UN report on the situation of human rights in Afghanistan revealed that women continue to face "restrictions in their movement, attire, employment options, and ability to seek public office or perform the public role," despite the authorities promising to have a more liberal approach.
The Taliban are essentially taking Afghanistan back to the 1990s, when women were required to wear an all-encompassing blue burqa. They had no rights whatsoever, and their existence had only one purpose, which was to serve their husbands and families.
Women face harsh punishment if they violate any of the restrictions imposed by the Taliban. The group had initially claimed that they would adopt a moderate approach this time, but that did not happen. Human rights experts warned that there could be systematic "gender apartheid" and "gender persecution" in Afghanistan.
© Copyright IBTimes 2023. All rights reserved.