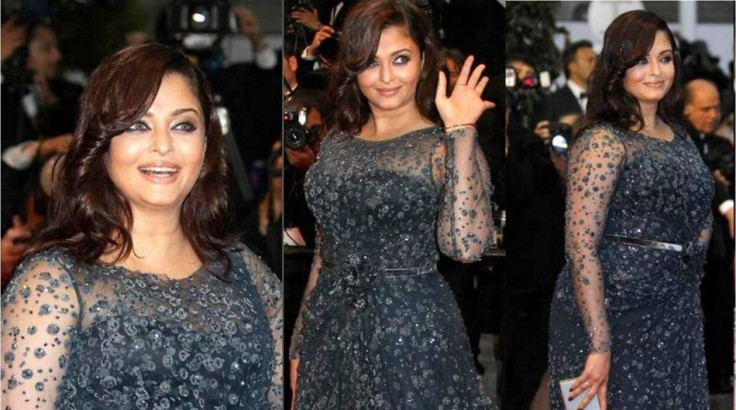 Bollywood actress Aishwarya Rai Bachchan, who was recently mired in considerable controversy over the weight she gained (and refused to bother about) while being pregnant with and after giving birth to her first child - daughter Aaradhya - received support from a number of people within the entertainment industry and outside. Now her husband, fellow actor Abhishek Bachchan, has joined the bandwagon and dismissed the concerns.
In an interview with Indian newspaper DNA, Bachchan responded to questions about the media hyping his wife's post-baby weight gain by labelling them insensitive.
"I just think it's extremely insensitive and no one has the liberty to speak about her like the way they sometimes do. Yes, she's a public figure, but people forget she's also a woman and now a mother and there's a line that's not to be crossed," he told the newspaper.
"I don't talk that way about any woman ever and it's obviously not graceful for anyone to talk about her like that either. But maybe that's expecting too much, so to be honest, we kind of not let it affect us at all. Like Aishwarya always says, 'negativity is like one drop in a huge ocean of positivity' and we'd rather be happy about the love and blessings we get," he added.
The new father also expressed unhappiness at not being able to spend much time with his daughter, thanks to a hectic work schedule.
"Like any new father will tell you, it's definitely not easy to leave your child behind and step out for work. But that's my job," he said.
Controversy aside, the former Miss World is enjoying motherhood. The actress spoke to Indian television channel NDTV, during the 2012 Cannes Film Festival.
"And the same goes true for when I was pregnant, wherever I went. And now, the amount of love Abhishek and I and the family and Aaradhya have received, it's blessed to be in this place, and I can only take this opportunity to say thank you to everyone for all their love and good wishes and blessings. That's the real thing. The rest of it is opinions, and they vary and it doesn't matter. This is reality, this is who I am. I am a mother, and this [weight gain criticism] can happen and it happened with me, and that's fine! And that's life! I've never been the one who endorsed size-0 anyways. You guys speculated I was pregnant way before I was so many times! So it just goes to show that I have lived the real life in the public eye, and that continues. There are a lot of people out there that recognize that, see that, and share that energy with me, and that's what matters: reality," she said during that interview.