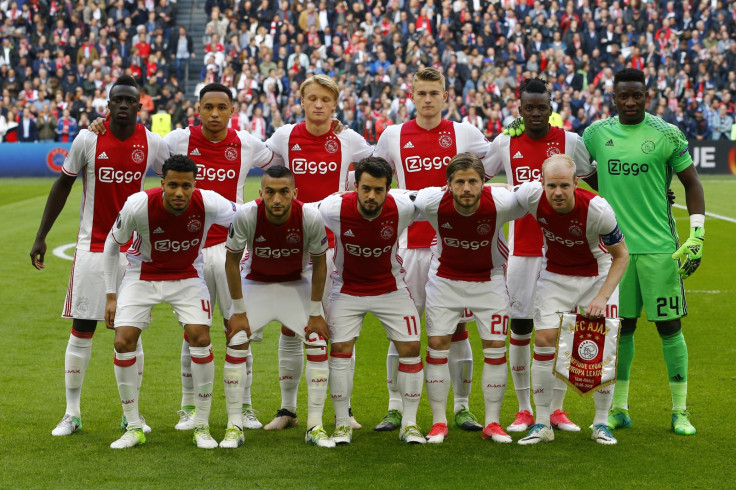 When Ajax take to the pitch at Friends Arena for the 2016-17 Europa League final against Manchester United on Wednesday night (24 May), it will mark precisely 22 years to the day since one of European football's historically most successful and celebrated clubs won the last of their four continental titles.
Then under the stewardship of Louis van Gaal, the Eredivisie giants, boasting a litany of future greats from Edwin van der Sar and the De Boer twins to Edgar Davids, Clarence Seedorf, Jari Litmanen and Marc Overmars, defied their tag as youthful underdogs to stun experienced masters AC Milan 1-0 in Vienna courtesy of a late winner from 18-year-old Patrick Kluivert.
Ajax were beaten on penalties by Juventus 12 months later and have not made the final of a major tournament since. They fell to the Bianconeri at the penultimate hurdle in 1996-97 and reached the last eight in 2002-03 before a team containing the likes of Wesley Sneijder and a certain Zlatan Ibrahimovic were denied a place in the semi-finals thanks to a last-gasp decider from Milan's Jon Dahl Tomasson.
While their return to the big stage after more than two decades comes in Europe's secondary club competition, it is nevertheless a significant achievement built once more on a foundation of youth – the average age of the current squad is just 22 – and steeped in the admirable attacking traditions of the club and the philosophy of the late, great Johan Cruyff.
Manager Peter Bosz, a former player and technical director with fierce rivals Feyenoord appointed to replace the long-serving Frank de Boer in May 2016, recently revealed how he is inspired by the Dutch legend's iconic vision.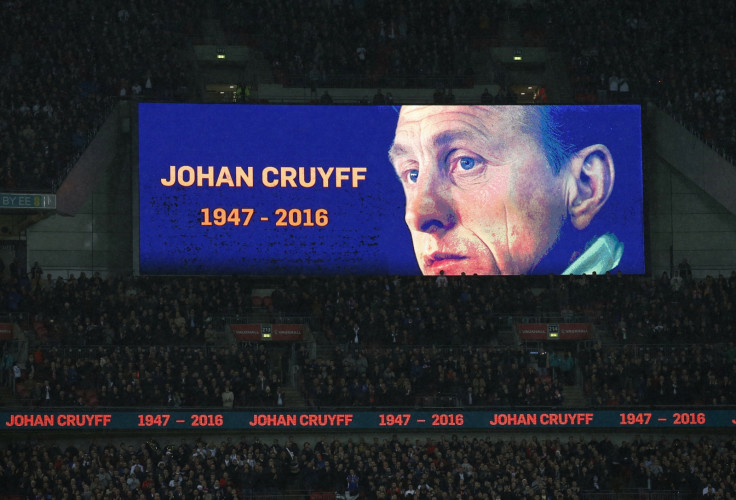 "Pride is the best word to describe this feeling," Sander Zeldenrijk, chief editor of newspaper Ajax Life, told IBTimes UK ahead of the final in Stockholm. "Not only for reaching the final but also the way they achieved it in the famous philosophy. Of course it's not the Champions League like in 1995, but the first step has been made. Now it's up to the club and board to maintain this level and not make it an incidental success."
Chief to ensuring that sense of continuity in Amsterdam has been Ajax's commitment to employing a string of recognisable high-profile former players in both coaching and behind-the-scenes roles.
"All these players work in the philosophy of Cruyff," Zeldenrijk said. "Personally I think it's great for talented players to work with former players like [Dennis] Bergkamp, [Winston] Bogarde, [Aron] Winter, [John] Bosman or speak to Overmars and Van der Sar who have plenty of experience.
"This is not only for players aged 14-18, but also the first team. Not a lot of players are experienced enough to have played a European final. Obviously they will get some feedback from the former players before kick-off in Stockholm."
Zeldenrijk identifies certainly similarities between the current fearless crop and those famous Van Gaal teams of the 1990s, namely a new manager performing well and a whole host of young players – including Kluivert's son Justin and Chelsea loanee Bertrand Traore – demonstrating their significant potential.
The lowly reputation of the Eredivisie combined with a comparative lack of real financial muscle means it will be difficult to convince many of that number – specifically captain Davy Klaassen and Johan Cruyff award winner Kasper Dolberg – to stay put beyond the summer amid sustained interest from overseas.
"Nowadays it will be more difficult to keep the best players in Amsterdam," Zeldenrijk acknowledged. "The only thing the decision makers can do is work according to the philosophy: develop young talent and make sure the successor of Dolberg or Klaassen is already at the academy. If that is not possible, then Ajax will have to buy players with qualities who can step in straight away from outside.
"If this team stays together it would be awesome. But I expect some players [like Klaassen] will leave after this season. If Ajax win the final and qualify automatically for the Champions League group stage, this might be a reason for some players to stay. Regarding the World Cup in Russia in 2018, it might also be good for some players to stay one more year, knowing they will play a lot. So we will see."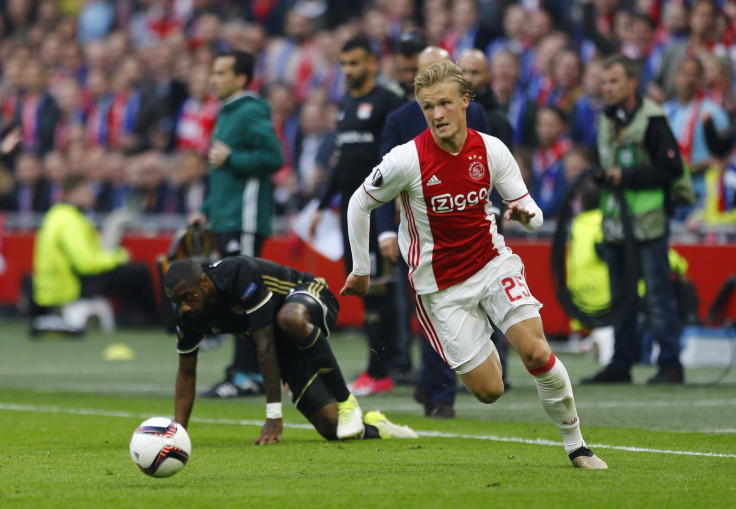 Despite missing key players in Ibrahimovic, Eric Bailly and Marcos Rojo, Manchester United are widely tipped to topple an Ajax side that lost out on the Dutch title on the final day for the second season in succession. Such a triumph would complete their trophy cabinet, secure a coveted Champions League return and justify Jose Mourinho's controversial decision to effectively gamble away any hopes of a top-four domestic finish amid a well-documented fixture pile-up.
However, Zeldenrijk believes there is no clear favourite for the match and claims that Mourinho's stellar 100% record against Ajax – six previous wins between 2010-12 that came during his tumultuous stint in charge of Real Madrid – is totally irrelevant in this instance. He also concurs with Bosz's emotive assessment that Ajax reaching the final is a "victory for football".
"Just like [former Ajax and Manchester United midfielder] Arnold Mühren told us: there is no reason to think why Ajax can not win this final," he said. "Nobody underestimates Man United, but I think the general [and my personal] feeling is this is a final without a favourite. Obviously it is not a negative that Zlatan and Bailly will miss the game, but there will be good players to replace them."