Alan Hansen: Liverpool Duo Leading The Way To Success
Daniell Agger and Martin Skrtle are providing a solid defencive pairing for Liverpool, Alan Hansen claims
Alan Hansen has claimed that Daniel Agger and Martin Skrtel will drive Liverpool into the top four if they can keep continuity in the back line, as the duo continue to improve under Brendan Rodgers' leadership.
Agger and Skrtle have played important roles in the Reds' line up this season, and currently the side are seven points away from the top four as the Christmas period comes around.
And Hansen believes that the pair have an understanding that will create a very beneficial partnership as Liverpool look to get back to challenging for domestic and European glory.
"He[Agger]'s exceptionally comfortable in possession of the ball," he told the Liverpool Echo. "He's never embarrassed when the ball is at his feet - and traditionally Liverpool centre-backs have always been all of that.
"When you look at some of the centre-backs Liverpool have had with the ball at their feet... in the 70s and 80s it was virtually everyone, you could go through them and they were phenomenal with the ball at their feet. And Daniel's up there with the best of them.
"The only thing you'd say against Daniel is that he was prone to injury before, but this is a decent spell without getting injured."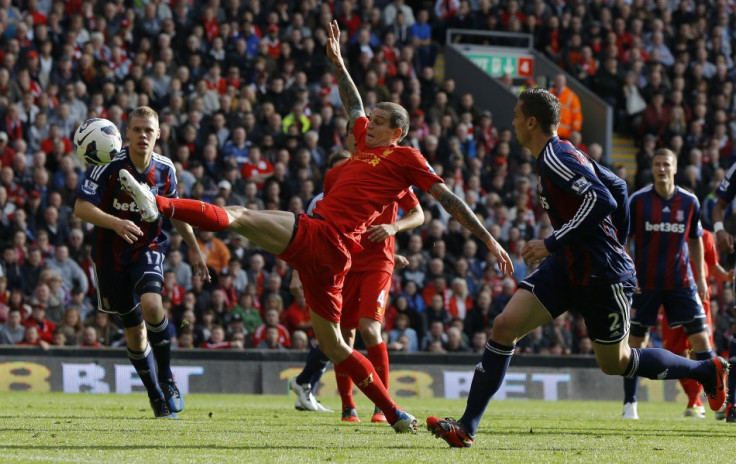 Hansen also insisted that with Skrtle alongside him, Agger has been able to shine on the pitch, giving Liverpool some positives amongst what has so far been a disappointing season in terms of results.
"The best part of my game was with the ball, but if that's the best part of your game as a central defender maybe that should be a flaw! After all you're there to defend," he explained. "But we had such an attacking team that it was an asset at that time.
"Daniel's a top class player. There's things you can see and some things people wouldn't see.
"Anticipation and interception is all part and parcel of centre-back play, but you always go back to the partnership he has with Skrtel and they complement each other.
"Skrtel's really strong in the air, whereas Daniel would be better on the ground and has better attributes on the ground."
Liverpool face Fulham this weekend, followed by Stoke, QPR and Sunderland over the holiday period.
© Copyright IBTimes 2023. All rights reserved.