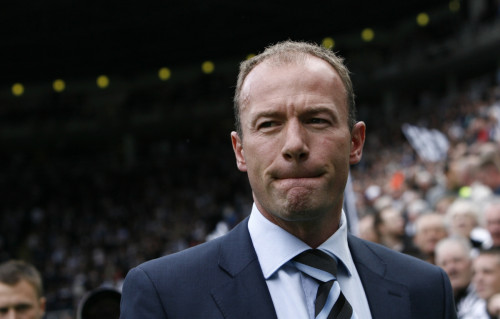 Former Newcastle United striker Alan Shearer is concerned the departure of Yohan Cabaye could unsettle a number of players in the St James' Park dressing room ahead of the summer transfer window.
Cabaye was sold to Paris Saint Germain for a reported £19m in the final week of the January transfer window, leaving manager Alan Pardew no time to sign a replacement and eventually leading to the departure of director of football Joe Kinnear.
Kinnear's resignation has been linked to not attracting a greater fee for the 28 year old having previously claimed that Cabaye was not for sale in January and Shearer is worried that players will become anxious over their future.
"Joe Kinnear was quoted as saying that no-one would be leaving in January," Shearer told talkSPORT. "But if you're going to let your best player go, you have to have a plan for someone to come in.
"You can't let Cabaye leave and then bring no-one else in. That just can't happen. It sends a bad message out to the fans and, if you're a player in that dressing room, you must be thinking, 'where are we going?'
"They're in a decent position in the league, but they are not going to finish in the top four so the two cups are the only things they had a chance of winning.
"So I don't get them resting players in those competitions because these are the trophies that the likes of Newcastle need to go for. Resting players in cup competitions I just don't get.
"It's not as if they are in Europe and playing 65 games this season. They went out at the first hurdle in the FA Cup, and played three games in the Capital One Cup.
"That means they'll have 43 games this season, and that's not a lot of games to ask a professional player to play."
Despite being linked with Lyon's Clement Grenier, Newcastle were unable to draft in a replacement for Cabaye and have now failed to sign a player permanently in the last two transfer windows, having only added Luuk de Jong on loan in January.
Newcastle have a 12 point cushion over 11th place Stoke City inside the Premier League top half and though faint hopes of a European place have been dashed by the sale of Cabaye the club will be hoping to keep hold of their best players ahead of next season.