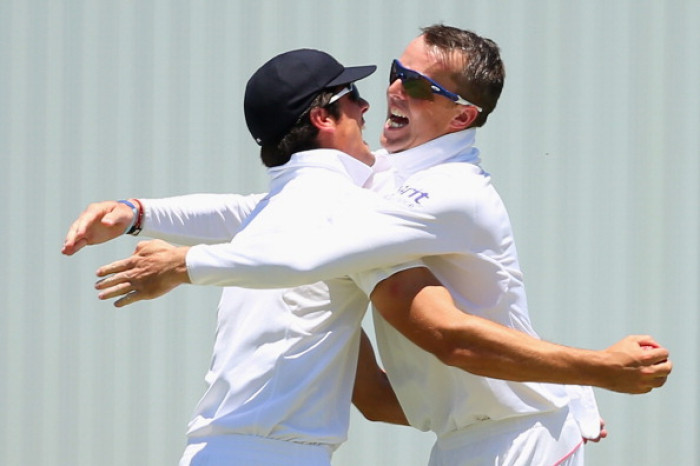 Alastair Cook has said he was "disappointed" by comments made by "so-called friend" Graeme Swann that the England captain should be dropped from the one day side.
Swann said Cook should not lead England at the World Cup next year in Australia and New Zealand and he should make way for a better limited-overs batsman.
Speaking on BBC's Test Match Special, Swann said: "I love Alastair Cook dearly but I don't think he should be bothering playing ODI cricket any more, he doesn't need to.
"Even when I played I never thought we were a dynamic team compared to the teams we were playing against."
The former spinner, who took 255 Test wickets for England, added his recent poor form meant he had a point to prove but that he did not have a "cat's chance in hell" of lifting the World Cup next March.
Cook however responded by saying the comments were "not ideal" and invited Swann to discuss the outburst with him.
Speaking in the wake of England's 133-run loss to India in the 2nd ODI in Cardfiff, Cook said:"His remarks were not that helpful – especially from a so-called friend – but he's entitled to his opinion.
"But it's not ideal for me, especially after getting through the summer I've had. I have not spoken to him about it. The phone is always open the other way. It's a little bit disappointing."
The batsman confirmed he would be leading England at the tournament regardless of what ex-pros had to say.