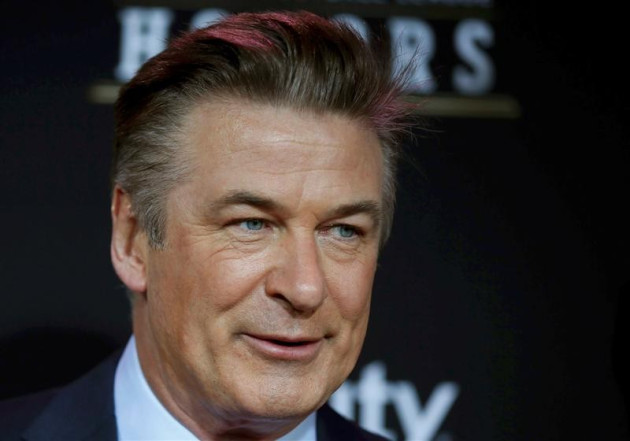 Alec Baldwin is at the centre of a race row after allegedly unleashing a racist rant against a black New York Post photographer outside his apartment building.
Retired NYPD detective GN Miller claimed the star used a racial epithet against him and said he was a drug dealer and crackhead during an altercation on the street. Baldwin also made disparaging remarks about Miller's mother, the photographer claimed.
Police were called to the scene and both men both filed harassment claims against each other.
"He was saying some serious racist stuff," Miller told the New York Post. "He could have said a lot of other stuff. But he used all the stereotypes associated with black people."
The row is believed to have started after Baldwin was questioned by Post reporter Tara Palmer about his wife being sued by a yoga student.
Baldwin grabbed Palmer by her arm and told her: "I want you to choke to death." She allegedly recorded the comment and later played it to police.
Miller claims that the 30 Rock star then turned on him.
Baldwin told his 12,000 Twitter followers: "Thank u 2 NYPD officers who came to my home 2day so that I could file a formal complaint against NY Post 'photographer'' who assaulted me.
"Moments after I tweet about the Post, the ex-crackhead 'photographer' shows up at my door w 1 of Murdoch's nieces in tow.
"Claims he's ex NYPD. That can't be. Ex NYPD don't become crackhead, ex jailhouse paparazzi."
Baldwin fiercely denies the accusations of racist remarks and insisted the claim was "of the most outrageous things I've heard in my life".