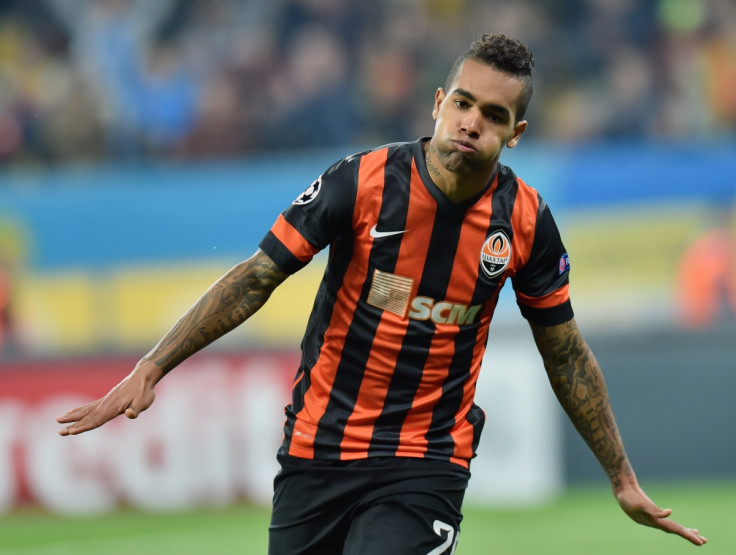 Brazilian forward Alex Teixeira apparently remains hopeful of joining Liverpool in the future despite securing a move to Chinese club Jiangsu Suning earlier this month. Teixeira was understood to be keen on joining the Merseysiders, however he eventually accepted a money-spinning move from Shaktar Donetsk to the new Asian football superpower.
The Ukrainian club confirmed they sold the 26-year-old for €50m (£36m $50m) after weeks of negotiations with the Reds during which time both parties failed to agree on a fee. Teixeira was among a raft of players to swap Europe for a move to China, with Jackson Martinez and Ramires also being seduced by the money on offer.
Former Liverpool defenders Mark Lawrenson and Jamie Carragher have praised the club for withdrawing from talks over Teixeira and not bowing to Shahktar's demands over his valuation. However, a former teammate of Teixeira – Josef De Souza – believes he remains keen on a move to the Premier League and has his heart set on Anfield
"I spoke to Alex, and really, he said that things were well advanced [to go to Liverpool]," Fenerbahce midfield De Souza, who played with Teixeira at Vasco da Gama, told Esporte Interativo (according to Goal.com). "And then I talked to him again, when he signed for the club from China.
"And Alex, I can say that he was totally willing to go to the Premier League. And he still keeps that dream, from what he told me, in his heart. Of course he wanted to play for Liverpool, play in the Premier League. But it happened, football has these things.
"I think it was good for him, good for his family. Our career is very short, and the more you can combine one thing with another: play in a good league and earn money, that's great. But if you can't put the two together, it is obvious that filling your pockets will speak much louder."