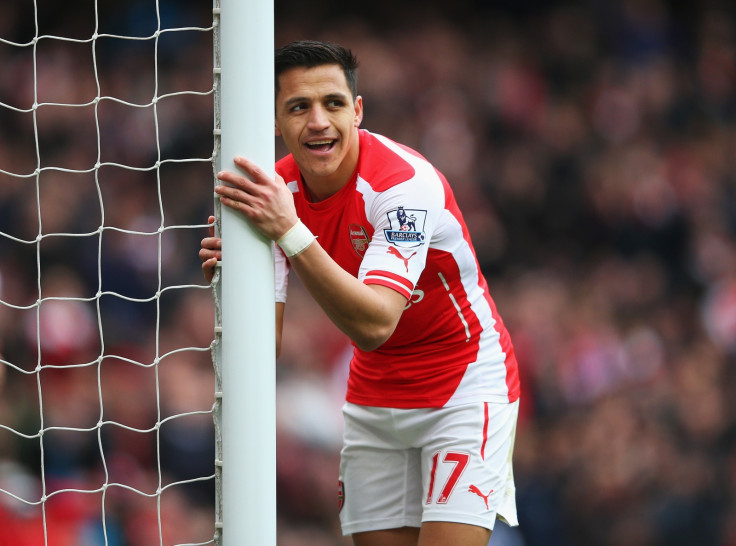 Alexis Sanchez says he left Barcelona to play for Arsenal in the summer of 2014 because of the ambition of the north London side.
Arsenal manager Arsene Wenger broke the bank to make the Chile international his marquee signing after beating a number of European Clubs, including Liverpool and Juventus, to his services.
And while Sanchez was overshadowed by Lionel Messi and Neymar at the Camp Nou, he has become a leader of the Arsenal attack since the start of his time at the north London club, scoring 24 goals in his first season in the Premier League despite playing on the flank.
The former Barcelona star has hailed his decision as he believes Arsenal are proving to be "the perfect club" for him.
"The reason why I moved to Arsenal is because there were a group of young players with the ambition to achieve things. I thought that Arsenal was the perfect club for me, the perfect club to win titles and compete in every competition," Sanchez said to BT Sport.
The 26-year-old has the chance to win his first trophy for the club in the FA Cup final against Aston Villa on Saturday 30 May.
He said: "The FA Cup is a competition with amazing history. We watched a video about Arsenal's previous wins and thanks to the clips, I trained with even more motivation. I hope we can win the cup so the Arsenal supporters are happy.
"Arsenal is a magnificent club and I hope to win many titles here. I am going to do my very best to help the club achieve success. It has been a positive season but I have still got ambitions to win more.
"I would like to be closer to winning the Premier League title and get further in the Champions League. Every time I play, I do it with the same motivation. I want the team to grow more and to compete in every competition we play."
Meanwhile, the Chilean has lavished praise on Wenger while stating the manager is improving him as a player.
He said: "He [Wenger] is a legend. He is an Arsenal legend. You learn from him every day. Sometimes we discuss about things like I would like to train more, and he does not let me. But he definitely looks after me."