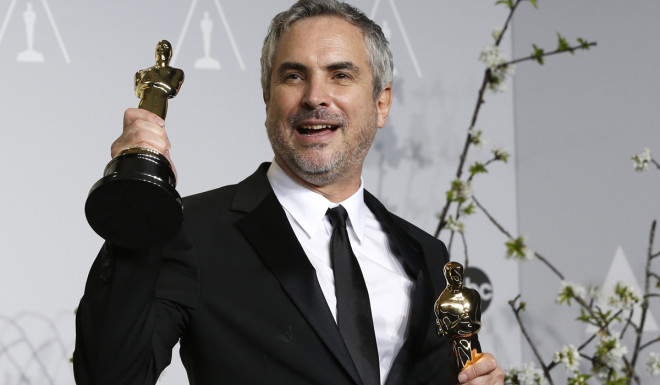 Gravity director Alfonso Cuaron won't be directing the planned Harry Potter spin-offs based on JK Rowling's book Fantastic Beasts And Where To Find Them.
Cuaron directed the third Potter movie Harry Potter and the Prisoner of Azkaban, widely regarded as one of the better films in the popular series. He won't however be returning to the world of wizards.
Speaking to Spanish news agency EFE, he said: "[Directing Azkaban] was a very beautiful experience for me. I have a lot of love for that universe and I tremendously admire JK Rowling, but today, for the present, projects based around lots of visual effects don't attract me.
"I'm coming out of a five-year process of doing visual effects and now I sort of want to clean my palate of that a little bit."
Already a hot properrty in the cinematic world, Cuaron followed up his work on Azkaban with critically acclaimed apocalyptic sci-fi, Children of Men, before moving on to spectacular space thrill-ride Gravity – for which he won Best Director Oscar, Bafta and Golden Globe.
Whatever his next project, it will be highly anticipated, but after five years of painstaking work on Gravity he's earned himself a well-deserved break.
Fantastic Beasts and Where to Find Them is a trilogy currently being written for the screen by Rowling herself. It will focus on monster hunter Newt Scamander who in Rowling's fictional world penned the spin-off book – which was written as though it were one of Harry Potter's Hogwarts text books.
The first film is set for release on 18 November 2016.