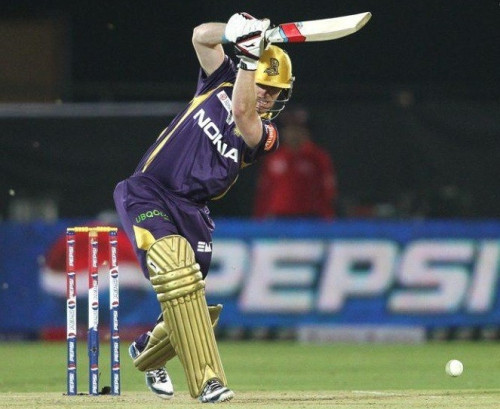 Eoin Morgan has made a timely withdrawal from the 2014 Indian Premier League (IPL) auctions as England look to fill the void left by Kevin Pietersen.
In a tweet the 27-year-old thanked the IPL for allowing him to withdraw from the tournament having played for the Kolkata Knight Riders last year and he has since been named Middlesex one-day captain.
The move has raised questions as to the intention of the Dublin-born batsman, as England look to fill the shoes of the recently departed Pietersen.
Former England bowler Dominic Cork told Sky Sports that, while not on the same par as the maverick batsman, Morgan could be the man who will go some way towards plugging the gap.
"To lose somebody like Pietersen leaves the team with a massive void to fill and the only one I can see filling it now is Eoin Morgan," said Cork.
"He's one of those guys who has got a lot of skill, perhaps not as much as Pietersen, but he's the nearest like-for-like replacement. He could bat four or five in that line-up."
For Middlesex director of cricket Angus Fraser the return of limited-overs specialist Morgan to English cricket is an exciting prospect.
"We've looked at his availability and we know what he's like as person, so we're excited about the idea of him captaining the team," said Fraser, who has applied for a vacancy on the England selection panel.
"He's captained England on a few occasions now and he's been appointed vice-captain to Stuart Broad for the World Twenty20. The one thing about Eoin is that he's not stupid, and he will have weighed up and be well aware of the various situations."
I would like to thank @IPL for accepting my request to withdraw from this years auction. Good luck with the tournament.

— Eoin Morgan (@Eoin16) February 10, 2014