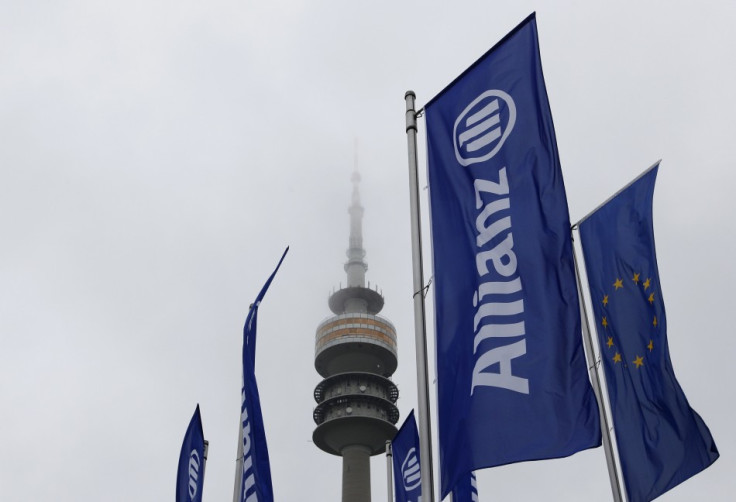 Europe's biggest insurer, Germany's Allianz, has exceeded its estimated net profit in the second quarter, thanks to higher revenues from its insurance and asset management units.
Allianz posted a year-on-year 27% increase in net profit to €1.6bn (£1.4bn, $2.1bn), from €1.3bn.
"We can look back on a very successful first half year overall. Although we faced record floods in central Europe, persistent low interest rates and erratic capital markets, our business continued to grow profitably," said Michael Diekmann, chief executive officer of Allianz.
"In view of our good half-year results, we are maintaining our operating profit outlook for 2013 of €9.2bn, plus or minus €500m, although based on our current projections we see the figure more towards the upper end of this range."
The growth of the company is due to improved revenue in property and injury insurance, and the asset management businesses. It was also helped by a moderate level of insurance claims arising from storms and floods, coupled with a lower tax rate.
Allianz warned, however, that earnings had been hit by around €300m, following June's floods in central Europe. The insurer expects losses of about €200m from a hailstorm that hit parts of Germany at the end of last month.
Overall Growth
The company's gross premiums were up by 0.3% to €10.8bn while operating profit grew by 12.3% to €1.2bn.
Allianz's total revenue rose by 6.3% to €26.8bn from €25bn in 2012.
The company has a market capitalisation of €51.2bn. Net income at its property and injury insurance unit increased 23% to €1bn year-on-year. Profit at the asset management division grew 41% to €488m.
Allianz is the biggest insurer in Europe by market value and premium revenues, followed by France's Axa and Italy's Assicurazioni Generali.
Axa, Europe's second largest insurer, posted a 3% decline in first-half net income, owing to the floods in Germany.
Assicurazioni, on the other hand, reported a 74% rise in second-quarter profit because of higher non-life earnings.