In a continued effort to improve the speed of its deliveries, Amazon has a new plan – it wants to send out delivery trucks that can 3D-print objects on-demand while on the go, in order for them to reach customers faster.
The internet giant has filed several patent applications with the United States Patent and Trademark Office that outline a new method whereby delivery trucks can be on standby with some of the most commonly ordered items from Amazon, as well as 3D printers that can manufacture items quickly.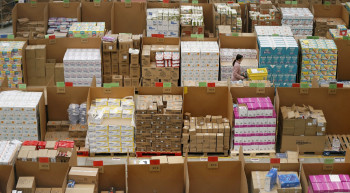 At the moment, Amazon stocks billions of products across the world in warehouses that are as close as possible to its customers.
Users can choose to pay extra for one-day delivery, or if they live in Manhattan, New York, the a new one-hour delivery service called Amazon Prime Now, which primarily stocks common household items like paper towels, toys, batteries and shampoo.
But warehouse space is not cheap, and Amazon's 30-minute helicopter drone delivery service was recently scuppered by the US Federal Aviation Administration (FAA)'s new proposals for commercial drone regulations, which ban remote piloting (although this is still possible in other countries).
In addition, although the price of one-day delivery might seem steep to customers, it costs Amazon a lot more, so having delivery trucks on standby that are able to print out common items people need urgently to get themselves out of a jam, such as curtain hooks, spare bathroom sink pipes or car parts could be of great benefit.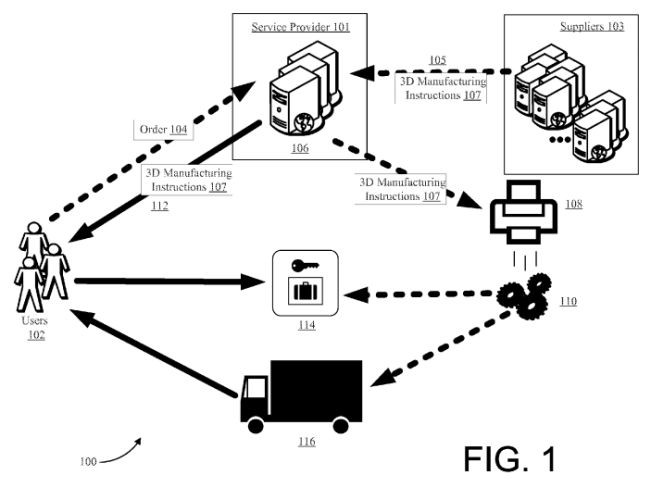 "Time delays between receiving an order and shipping the item to the customer may reduce customer satisfaction and affect revenues generated," Amazon wrote in a patent application.
"Accordingly, an electronic marketplace may find it desirable to decrease the amount of warehouse or inventory storage space needed, to reduce the amount of time consumed between receiving an order and delivering the item to the customer, or both."
The concept of having merchandise ready to be delivered before the customer has even ordered it is from a patent for "anticipatory package shipping" that was granted to Amazon in 2013.
However, the internet giant has never publicly demonstrated this system, and the 3D printing delivery trucks might well never see the light of day either.