I've only spent a short time with the Amazon Kindle Voyage, but I can already honestly say that it's the best ebook reader I have ever used. It is also one of the most focused products I've ever used - and so it should be, because with a starting price of £169, it's more expensive than many Android tablets.
So what do I mean by focused? Well, where tablets at this price (think the Tesco Hudl 2 and Google Nexus 7) try to offer a whole smorgasbord of features to please every possible consumer, the Kindle Voyage hones in on exactly what its target market of book-lovers want.
This means a 6in screen with a pixel density of 300 per inch, far higher than any Kindle to go before it, and a new pressure-activated page turning system. You can tap the screen as before, but new for the Voyage is a sensor on either side of the screen which reacts to pressure. You can rest your finger or thumb on it and nothing will happen - until you squeeze the Voyage, then the page is turned, complete with a small haptic vibration.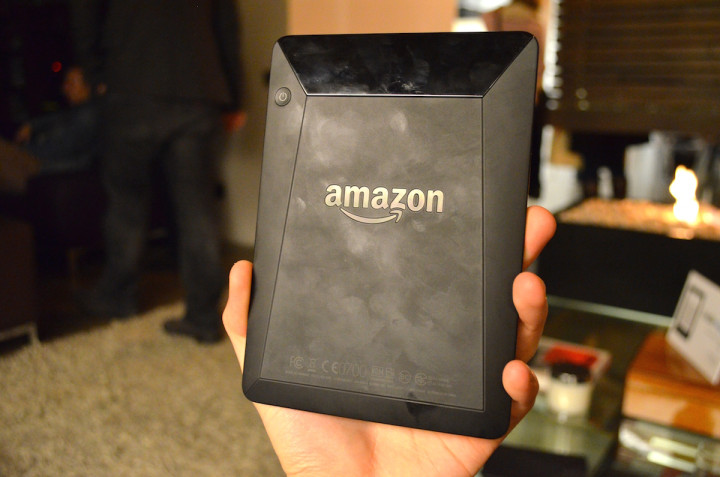 Also new for the Voyage is a screen made of glass instead of plastic. At first I was unsure about this move because glass always makes tablets highly reflective and uncomfortable to read for long periods of time; but the glass used by the Kindle Voyage is different. It is micro-etched to diffuse light and prevent glare - and it actually works, because I had no problem with glare during my time with the reader.
Add the glass front to a thin, one-piece magnesium back sculpted to be comfortable to hold, and the Voyage feels like a truly premium product. On top of that there's a backlight which adjusts to ambient light (or it can be controlled manually if you find it too bright), 4GB of storage and up to six weeks of battery life.
It's still the Kindle reading experience we're all familiar with, but in a premium package which exudes a much higher sense of quality than all of Amazon's previous attempts. This is a reader for ebook fanatics; those who take real joy from sitting down with a book - but crucially, those who will always opt for e-ink over paper.
That could be a very small market - especially when the regular Kindle now costs just £59 and, well, the extra cost won't change the stories you read. But the lightness, thinness, sharp screen and premium feel all let you know immediately that this is the best Kindle yet.