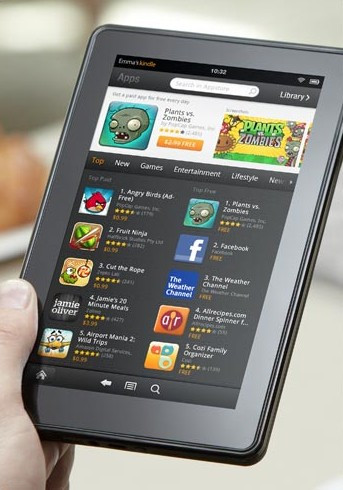 Amazon's new Kindle Fire touchscreen tablet is sold for less than it costs the online retail giant to make, according to a tear-down by iSuppli.
The Kindle Fire's components cost a reported $185.60 and Amazon pays $16.10 in manufacturing costs and this does not include shipping the device to consumers, as well the huge research and development costs.
Retailing for $199, it's clear to see that the Kindle Fire is a loss-leading product, selling at a loss but it will undoubtedly make money back when users buy content from Amazon for the tablet, such as music, films, TV shows and books.
By dismantling the Kindle Fire, iSuppli has found that the touchscreen assembly costs $87 and the memory board costs $22.20, while the processor costs $14.65 and the Wi-Fi module is $4.50. The website estimates that the plastic casing costs Amazon $14.40 and the packaging is believed to cost around $3.
Amazon will obviously be keen to sell a lot of digital content to recuperate the hardware costs, but if Apple's enormous success with the iTunes Store is anything to go by, then Amazon will surely continue under-pricing the Fire to discourage sales of the iPad and other more expensive tablets.
Offering a cheap, small Kindle Fire at a loss may just be half of Amazon's tablet strategy, as news broke on Monday that a 9-inch tablet might be in the works.