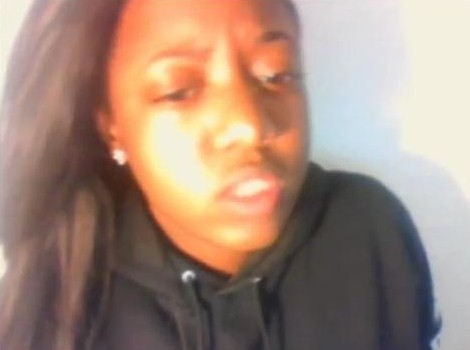 The video of Amber Cole, 14, performing oral sex on a boy has become an internet sensation, raising serious questions about teen bullying and child porn in the age of Twitter and Facebook.
Cole became a controversial internet celebrity overnight when a video of her performing oral sex on her apparent ex-boyfriend was released and went viral.
The video was recorded by two other boys without the girl's consent outside of a high school who then went on to post it on various social media sites such as Twitter and Facebook.
These sites were then filled with controversial views and opinions on Amber Cole and her actions, with many people seeing this as an unjust form of cyber-bullying against the 14-year-old.
A Youtube video was then uploaded by jordannmariebaby on 17 October, pleading for people for people to leave Amber Cole alone, which itself went viral instantly, fuelling the debate further.
The backlash for Amber became so severe that she became a trending topic on Twitter, with people urging people to "Leave Amber Cole Alone" as the derogatory comments against Amber Cole intensified.
The saga increased as rumours spread that Amber had killed herself because the bullying and insults aimed towards her became too much, which led many people to ask whether the whole situation had got way out of her hand.
Us rapper Nicki Minaj, even got involved by this point, tweeting to her six and a half million followers: "GOD please watch over #AmberCole I would hate for #CyberBullying to cause her to take he own life. Retweet".
There are now reports that two people have now been arrested who recorded the video.
Cole rather than remaining silent fought back which lead to an online movement against teens bullying.
"Can't wait to press charges on the three boys tomorrow who were involved in the video," Cole tweeted on Tuesday.
Earlier Cole also denying the reports of her suicide also tweeted, "I am not fucking dead please stop spreading rumors I wouldn't kill myself and make my family go through that."
On Wednesday, Cole tweeted: "people are not supporting for wat i did they supporting me to stay strong. I neve(r) (k)new it was so many ignorant people in this world."
After the arrest of two boys Cole tweeted "[they] are the worst people God has created. Someone needs to stop them now, before it's another victim like me."