Amber Heard and Elon Musk a showmance or the real deal? Body language expert weighs in
Couple confirmed romance with a photo on Instagram of them enjoying date night.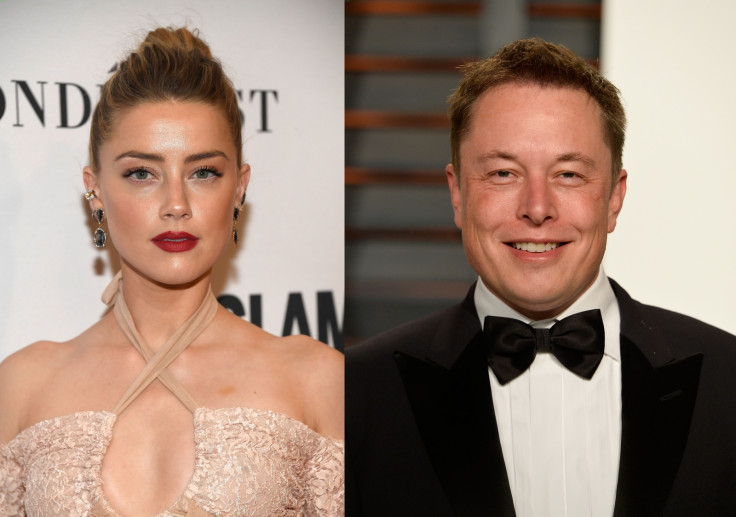 Kylie and Jason, Kim Kardashian and Kris Humphries, Taylor Swift and Tom Hiddleston. Thanks to the power of PRs, the world has had to deal with its share of showmances. So, when Amber Heard went public with her new billionaire beau Elon Musk via Instagram, you could practically hear the resounding groan.
The restaurant snaps, captioned "cheeky", had the all the ingredients of a ''going steady'' announcement. The candlelit date night, her lipstick stain on his cheek and a half-empty glass of wine.
Conveniently or coincidentally, the pictures taken at Moo Moo Gold Coast came just days after The Rum Diary's star's father hinted that her less than amicable divorce from Johnny Depp was a distant memory and she would soon be walking down the aisle again. "Amber and Elon are both very serious about each other," David Heard told Grazia magazine. "She would love to get married."
He added: "One of the things they want to do is settle down and have a family. They are making plans for that."
But is it real? A quick scan of Twitter and it's clear that fans remain more than a little dubious about her budding romance with the Tesla founder, worth a scorching $13.2bn (£10.3bn, €12.1bn).
We all know just how lucrative a celebrity romantic partnership can be, but according to body language expert Judi James, the next power couple they are not. Despite reports that the father-of-five finally has his dream girl after becoming infatuated with her several years ago, James says the pictures hint that the novelty has worn off and he's no longer that into her.
"This looks less about Amber and Elon posing as a genuinely bonded couple and more about Amber looking relaxed and triumphant with her trophy man," she told IBTimes UK.
"She's the one making these poses while Elon sits looking rather detached. He's showing no obvious signs of affection here but Amber is leaning on him in a way that looks territorial and powerful."
"The bare armpit is a signal of confidence and status and the very open laughter suggests she's a different woman from the one adopting cooler and more serious poses with her ex."
James adds that Heard has already marked a territory with that red lipstick 'branding' which looks like an even more emphatic stamp of her ownership. "The wide-lipped red shape left on his face suggests Amber did this very deliberately and cheekily rather than a more blurred, smaller smudge of lippy that might just have passed as something accidental and spontaneous. Elton seems oblivious to the stamp on his face but Amber's smile and body play make it look very deliberate here."
© Copyright IBTimes 2023. All rights reserved.