Musicians such as Pink Floyd's Roger Waters and Young Fathers have signed a petition calling for Radiohead to cancel their upcoming concert in Israel. The British rockers are scheduled to perform at Park Hayarkon in Tel Aviv on 19 July despite pressure on the music industry to boycott the country over the Palestine conflict.
The open letter, addressed to Radiohead stars Thom Yorke, Jonny Greenwood, Colin Greenwood, Ed O'Brien and Philip Selway, is signed by 47 artists and other high-profile figures from around the world, including South African Archbishop Desmond Tutu, Ken Loach, Ricky Tomlinson, Maxine Peake, Lowkey, Miriam Margolyes and Juliet Stephenson.
Arguing their case, the petition states: "We'd like to ask you to think again – because by playing in Israel you'll be playing in a state where, UN rapporteurs say, 'a system of apartheid has been imposed on the Palestinian people'. Since Radiohead campaigns for freedom for the Tibetans, we're wondering why you'd turn down a request to stand up for another people under foreign occupation."
The letter, published on Artists For Palestine, also notes that Radiohead headlined a concert to mark the 50th anniversary of the Universal Declaration Of Human Rights in 1998. After listing some of the restrictions reportedly placed on Palestinians by Israel, including limited travel and censorship, the letter urges Radiohead to help "end [Israel's] violation of basic rights and international law".
It continues: "Surely if making a stand against the politics of division, of discrimination and of hate means anything at all, it means standing against it everywhere – and that has to include what happens to Palestinians every day. Otherwise the rest is, to use your words, 'mere rhetoric'... Please do what artists did in South Africa's era of oppression: stay away, until apartheid is over."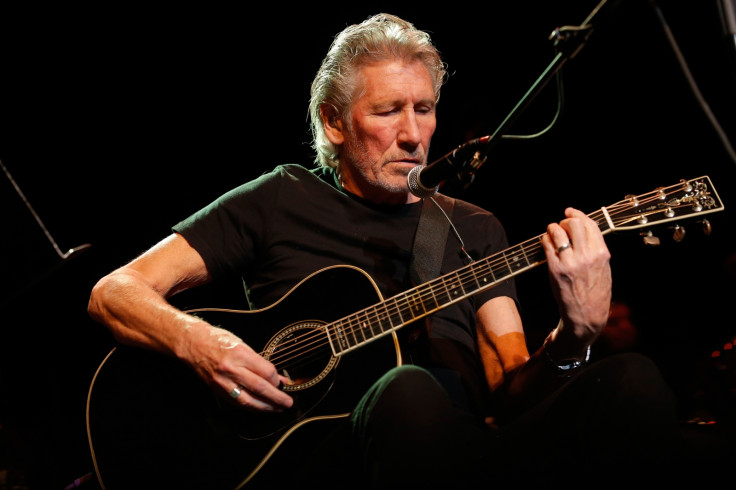 Radiohead are yet to respond to the petition. In February, the Creep hitmakers announced the Tel Aviv show prompting backlash from many fans who expressed their "disgust" at the gig. At the time, one critic tweeted: "Disgusted that radiohead would play in apartheid state. Would not cross the road to see them now," while another weighed in: "Sickened to hear this news @radiohead You know the reasons for the #BDS cultural boycott?"
Many believe Radiohead are hesitant to cancel the controversial concert due to Jonny Greenwood's marriage to Israeli artist Sharona Katan. The guitarist has further ties to the country after collaborating with composer Shye Ben Tzur in 2015.
In a separate statement explaining his support of the petition, I, Daniel Blake director Loach said: "I do hope Radiohead, and Thom Yorke in particular, realise the damage they will be doing to the Palestinians if they perform in Tel Aviv. The Palestinians' land is being stolen, they are being oppressed in every way, their daily lives made intolerable, many are imprisoned unlawfully in Israel, including shockingly, their children. I'm afraid your pious words will mean nothing if you turn your backs on the Palestinians. For their sake, and your own self-respect, please think again."
The music industry appear to be divided over the Palestine and Israel conflict with artists like Stevie Wonder, Lauryn Hill, Pharrell Williams and Carlos Santana scrapping Tel Aviv concerts in the past. However, Sir Elton John, Sir Paul McCartney, Sia, Bon Jovi and The Rolling Stones have gone ahead with their scheduled performances.