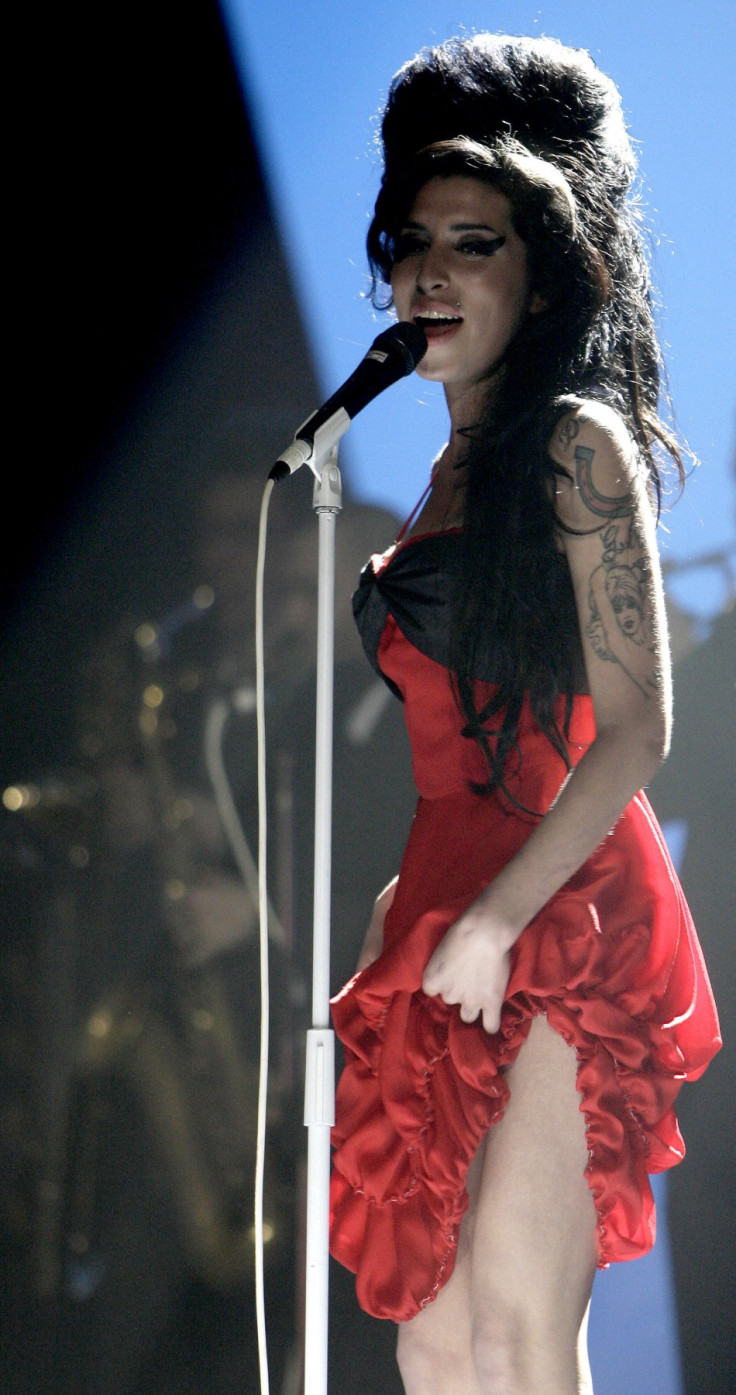 The inquest into the death of British singer Amy Winehouse is expected to reveal detailed accounts of her last hours, when it reconvenes Wednesday. The reopened inquest will be held at the St. Pancras Coroner's Court in central London.
The 27-year-old singer, who has international hits like "Rehab" and "Back to Black", was found dead on July 23, at her London apartment, under unexplained circumstances. She had struggled for some time with alcohol and drug addiction.
The initial post-mortem examination and inquest, which was held in August, was inconclusive and failed to supply a specific cause of death. Indeed, toxicology reports revealed no illegal substances in her system at the time of death. Although, according to an AFP report, both alcohol and a prescription drug called Librium, which is used to fight withdrawal symptoms of alcoholism, were present.
A family statement read: "Toxicology results returned to the Winehouse family by authorities have confirmed that there were no illegal substances in Amy's system at the time of her death. Results indicate that alcohol was present but it cannot be determined as yet if it played a role in her death."
In an interesting development, on Monday it emerged that the post-mortem report of the Grammy-winning artist was accidentally sent to a complete stranger instead of her family. But the material was later handed in to a police station in north London. The incident of the misplaced report was confirmed by Scotland Yard, which said that a file outlining details of the star's death, which was meant to be sent to her family, may have been dispatched to the wrong address.
"The police were ­informed on October 21st that material relating to a forthcoming inquest may have been delivered to an incorrect address. On that Friday evening that material was handed in at a police station in North London. Inquiries are now under way to establish the full circumstances of this matter," the Telegraph quoted a spokesperson as saying. According to further reports, no arrests have yet been made in this matter.
Since her death, the singer's 2006 album "Back to Black" has become the UK's bestselling album of the 21st century. The multi-talented singer and songwriter shot to fame with her debut album "Frank" in 2003 and was known for her powerful vocals and dabbling in mixed musical genres, including R&B, soul and jazz. She also garnered publicity over substance abuse and alcoholism.
The "Valerie" singer joined an infamous line of musicians who died at 27. The list also includes Kurt Cobain, Jim Morrison, Jimi Hendrix, Janis Joplin and Brian Jones.
Meanwhile, her family has launched The Amy Winehouse Foundation, a charity for vulnerable young people. Mitch Winehouse, Amy's father, plans to publish a memoir in the summer of 2012, titled "Amy: My Daughter". Proceeds from the sales of the book will be donated to the foundation.