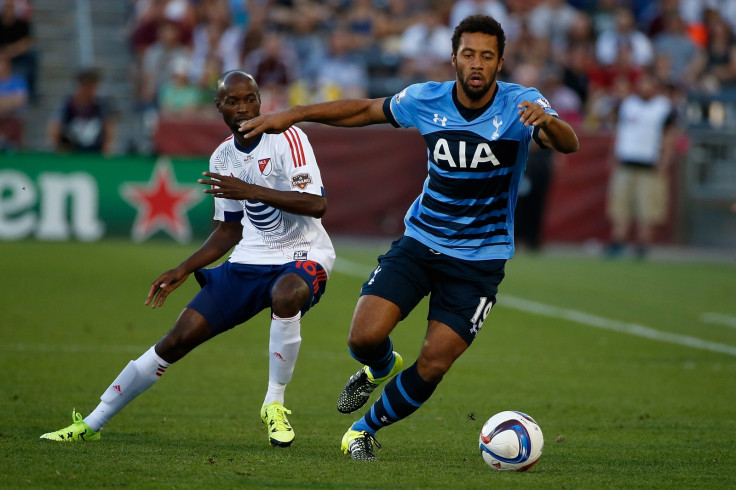 Anderlecht manager Besnik Hasi has revealed he hopes rival Mauricio Pochettino benches Mousa Dembele for Spurs' Europa League tie against the Belgians on 22 October, following his man of the match performance in the 0-0 draw against Liverpool. Hasi said that the Belgium international will one day play at a "higher level" than the North London outfit.
The 28-year-old versatile midfielder moved to Spurs from Fulham for around £15m ($23.5m) in the summer of 2012 to fill the gap left by the departure of Luka Modric to Real Madrid. He had a promising star to the life at North London but soon dropped down the pecking order.
Last summer he was even linked with a move away from Tottenham, but instead Pochettino decided him to stay to hand him a new important role on the right-flank of his attack, rather than in the midfield. The Belgian started in that role during the first games of the campaign but an injury during the 0-0 draw against Everton hampered once again his chances to establish himself as a regular at Spurs.
Dembele, nevertheless, returned to action with a late cameo against Swansea before making a man of the match performance in the draw against Liverpool, taking advantage of the number of injuries in the Pochettino's midfield to return to a central role alongside Delle Ali.
Hasi has claimed that the Belgium star eventually needs to play there to prove his real worth while suggesting that he be too good for Tottenham
"I have a soft spot for Mousa," said Hasi, as quoted by Standard Sport. "He is a top player who is not consistent enough but he has loads of qualities and he might be ready for a higher level. If he can stay free of injury, he can play in different positions. The position he played against Liverpool [central midfield] is his best for the future and for the Belgian team.
"He is versatile, he can dribble, he can pass and he is very strong on the ball. He almost never loses it. I hope he doesn't play in this game."
Earlier this week Jan Vertonghhen praised his teammate, claiming he has the potential to be one of the best midfielders in the Premier League.
"I spoke to Mousa during the week because we had injuries and suspensions and I thought he might have a chance to play," the defender said. "He might be one of the best midfielders in the Premier League and everyone agrees on that. It's a joy to play with him and a nightmare to play against him."