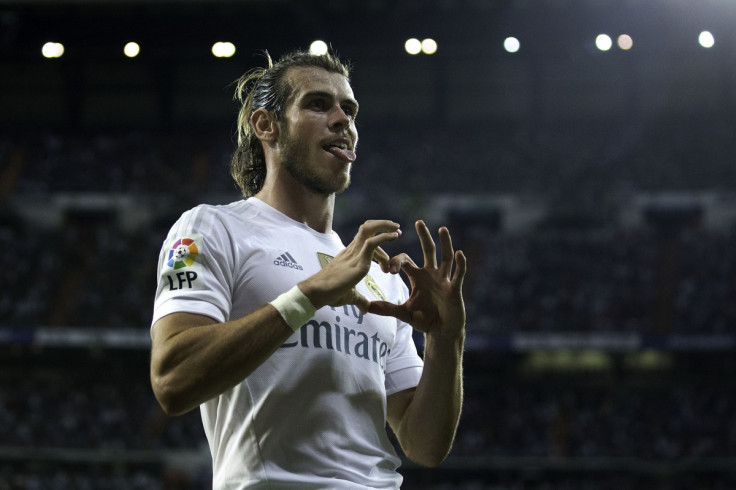 Former Tottenham star Gareth Bale is under fire yet again at Real Madrid after suffering a recurrence of the injury that kept him on the sidelines for a month earlier this season – but did not stop him playing with the Welsh national team in their final two Euro 2016 qualifiers against Bosnia-Herzegovina and Andorra.
Real confirmed on 19 October that the world-record signing would miss the Champions League clash with Paris Saint-Germain due to a problem in his soleus muscle, an identical medical issue to the one the club website reported on 17 September.
Bale suffered the first injury during the Champions League win over Shakhtar Donetsk on 15 September, missing four subsequent games before returning for a cameo against Atletico Madrid on 4 October. Many questioned his fitness for the Welsh national team, but he played both Euro qualifiers in their entirety, despite the match against Andorra being a dead-rubber against a side of minnows.
The former Spurs star played 45 minutes over the weekend in the victory over Levante, but both Spanish media and fans have attacked the player due to his seeming lack of commitment towards the club when it comes to avoiding injuries.
AS said that the player has been hit five times by a soleus issue since joining up at the Bernabeu, missing 29 games while playing 98.
Bale has already been placed under significant scrutiny at the club, being criticised last season for his perceived lack of camaraderie with teammates. He was often booed by fans despite his role in the Champions League and Copa del Rey triumphs of the previous campaign.
And AS has now suggested that Real Madrid are much better without him on the pitch, highlighting how Los Blancos only lost one time in the 29 games he has missed in the last three campaigns – being defeated 15 with him instead.
Popular journalist Tomas Roncero, meanwhile, sent a straight message to the Welsh star, saying: "The injury to Bale is a real irritant to every proper Madrid fan."
"Where it's bad luck we'll always support a player so that they recover as quickly as possible. But you have mocked Real Madrid because you have prioritised your national team over the club that pays you. Be patriotic, love your country, but if you are already qualified you don't need to go to the party against Andorra, and play 90 minutes on top of that. It's inadmissible for a Real Madrid player. You cost €100million buddy, Now you're not going to be there against PSG and that's where you'll be missed. You were bought to make the difference against PSG, against Bayern, against the big clubs. But you're not going to be there, because you played against Andorra."
AS head editor Alfredo Relaño added: "Before the European qualifiers, Bale was sidelined with a muscle injury. He had played the final half hour of the derby without doing anything of great note. When he reported for national duty he said that his leg stretch at the Calderón had been good to get his fitness up before the qualifiers. When he returned from the qualifiers he started the match against Levante and was brought off at half time as he was feeling "tired'.
"But he was more than just tired; he was injured, with a recurrence of the same muscle problem. It is the fifth time Bale has been sidelined with the same issue since he arrived in Madrid. The result: he played against Levante and Andorra, but won't be available for PSG."
Rafa Benitez, meanwhile, has explained the situation while hitting back at the critics during an interview with ES radio.
"The other day, when we took him off at half time, he wanted to carry on. We saw that he was worn out... and when a player is tired there is more chance of picking up an injury. He wanted to stay on, I said no, and we let him have a rest. Now the most urgent thing is to start with the treatment and in a day or two we'll get an update," Benitez said.
"There are some journalists who, for whatever reason, have interests that are different than the interests of Real Madrid and in many cases they publish stories that are not true. It hurts me a lot when I see the Real Madrid squad being criticised, or the medical team, the staff, the club, over things that are not true. Out of respect and in order not to create any controversy we sometimes don't respond to everything that we know isn't true, but on occasion you have to say: 'Gentlemen, this is not the case.'"