It has been just a couple of days since Google announced the new version of Android 4.1 (Jelly Bean) at the Google I/O 2012 in San Francisco. Initially, the Jelly Bean is expected to arrive on Samsung Galaxy Nexus, Nexus S and Xoom devices. In a relatively short span of time, Android developers have ported the Jelly Bean on Galaxy Nexus, while recently they released the ROM for HTC One X. Owners of the international variant of new Samsung Galaxy S3 could rejoice now as the Jelly Bean ROM is available to be installed on their handset. An XDA Recognised Developer + Contributor Faryaab has managed to port the Jelly Bean to the Galaxy S3.
Since the ROM is unofficial, some of the features do not function properly such as Wi-Fi, NFC, audio, camera, storage and more. If you wish to get the taste of Jelly Bean on your Galaxy S3 then you can check out the official thread at the xda-developers. Before downloading it is better to make sure that you have the international variant of Galaxy S3 carrying i9300 model number. However, on a serious note, users are advised to wait for Samsung's official update to Jelly Bean.
In regard to Jelly Bean update Samsung has released its statement to folks at PocketNow. "Samsung will soon announce which additional devices are eligible for the Jelly Bean update. As the world's largest smartphone manufacturer, Samsung leads the Android community with best-in-class devices like the Galaxy S III, and is creating new device categories with products like the Galaxy Note. Samsung has delivered the most Nexus-branded lead OS devices and we are pleased that Google will be bringing Samsung Galaxy Nexus and Nexus S customers the first experiences of Jelly Bean on a handheld device."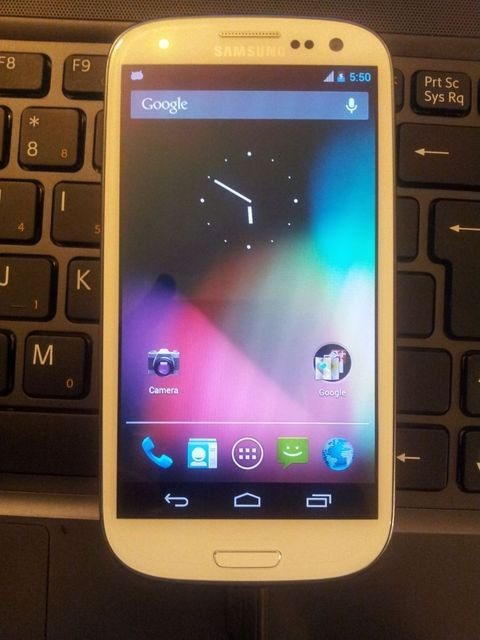 The Jelly Bean that builds on top of Ice Cream Sandwich makes everything smoother, faster and more fluid, according to Google official blog. It is optimised to deliver Android's best performance and lowest touch latency. It comes with improved App Widgets which can automatically resize the widgets, based on which location the user will drop them on the home screen. With Jelly Bean, the Android Beam makes it easier to share photos and videos.
"This is a port of the Android 4.1 (Jelly Bean) from the Galaxy Nexus Jelly Bean OTA, took some help of XDA Member randomblame. This is just for fun and 80% stuff doesn't work so this can NOT be your daily driver. We need to fix many things so I'm requesting devs if you fix something please post it here," claims Faryaab on xda-developers.