The Android-powered Ouya game console, which allows users to play Android games such as those found on smartphones via their TV set, has launched today in the UK, US and Canada.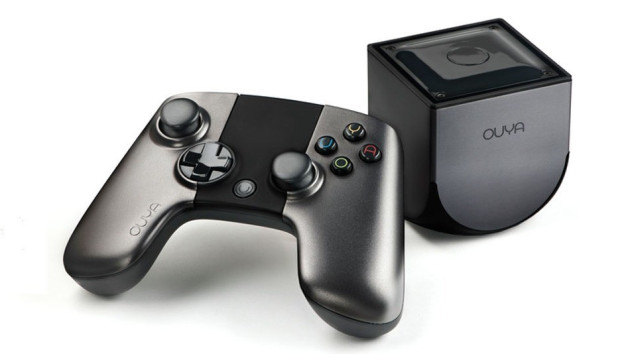 Available from Amazon UK and GAME for £99, the Ouya bundle comes with the console, HDMI lead and wireless controller with two AA batteries. 173 Android games are currently available for download on the Ouya via the console's home screen, which allows users to create an Ouya account and pay for and download games digitally.
Demo versions of every Ouya game are available for free.
The Ouya was originally scheduled to launch on 4 June but was pushed back to the end of the month in order to give manufacturer Ouya Inc. time to produce more units in order to meet demand.
The console, which is powered by a quad-core Tegra 3 processor wirh 1GB of RAM, has already sold out at the US branch of Amazon and retailer Gamestop.
The Ouya originally received a favourable reception, generating $8.6m (£5.5m) in crowd-funding during its initial Kickstarter campaign, and an additional $15m in May to produce further units.
However, initial reviews of the Ouya have been mixed, with criticism aimed at the console's currently small selection of games and issues with framerate and graphics, with Digital Foundry noting the Ouya is "lagging behind the current crop of Android handsets."
The Ouya is one of several "micro-consoles" set to hit shelves this year. Razer has already launched the Edge, a dedicated gaming tablet which allows users to play high-end PC games on a tablet device with physical buttons. More similar to the Ouya, Nvidia's Shield is a standard looking dual-prong controller that features a flip up screen, allowing users to play Android games purchased using their Google Play account. It can also wirelessly stream PC games from a user's desktop.
Exactly how much of an impact these devices will have on the console market, which has long been dominated by Microsoft and Sony, remains to be seen. With those two companies launching the Xbox One and PlayStation 4 respectively this year, it's possible micro-consoles such as the Ouya will get lost in the noise as consumers flock to more familiar brands. However, rumours that Half-Life creator Valve is developing a console, the so-called "Steambox", mean that a viable third competitor could appear on the market to rival Microsoft and Sony.