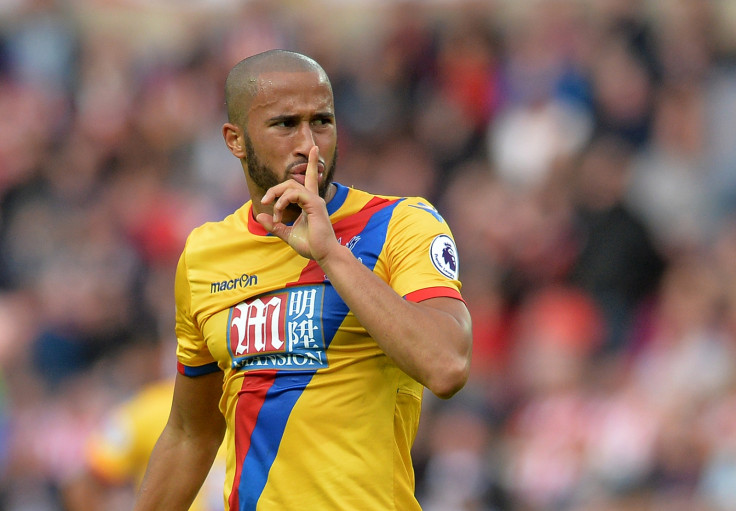 Crystal Palace winger Andros Townsend has detailed for the first time what led to his departures from Newcastle United and Tottenham Hotspur in the last two transfer windows. The 25-year-old is with his third club in less than 12 months, but his form at Selhurst Park helped force him into Gareth Southgate's first England squad.
Townsend was called up to replace the injured Raheem Sterling for the World Cup qualifiers against Malta and Slovenia after making an impressive start to life with Palace, where he has scored once in eight appearances in all competitions. The run of games represents a tranquil period in his career, after a season of upheaval during the 2015-16 campaign.
The former Leeds United and Birmingham City loanee left relegated Newcastle for south London in the summer for £13m after failing to keep the club from dropping into the Championship. Townsend regrets the way in which he left St James' Park, but denies it was a move motivated by money.
"Nobody knows what is going on in your head," he said, according to the Daily Telegraph. "Everyone on the outside goes, 'Ahh, he's left Newcastle, gone to Palace, it must be about the money', but nobody seems to think us players are actually motivated about getting the best out of ourselves, making the most of our career, playing in the greatest division in the world.
"It did cross my mind to stay but I need to be playing Premier League football if I want to make the most of my career. A year in the Championship would have been a step back. When I was at Spurs I wasn't playing as much as I'd have liked to, so I decided I couldn't really do that. I made the tough decision."
The move came six months after Townsend left Tottenham for Spursin a deal worth £12m. Having fallen out with fitness coach Nathan Gardiner, Townsend plummeted down the pecking order, leaving him with little choice but to leave White Hart Lane.
"It was frustration," he added. "Everyone in this room at some stage has been frustrated at work, lashed out and then regretted it instantly. We are only human. I could only apologise after that and it is what it is. I have moved on from that to better things.
"It was an extremely difficult time in my career. I was being given the chances [at Tottenham] but for whatever reason I just wasn't playing well. I was playing in the under-21s but I still was not playing well and I was not happy with my form.
"It was obvious I was not going to play at Spurs. I did not have a future there. I knew if I wanted to go to Newcastle in January I had to be fully fit. I spoke to the [Tottenham] manager Mauricio Pochettino – and said I needed to be playing games and asked if I could play with the under-21s. He was happy for that."