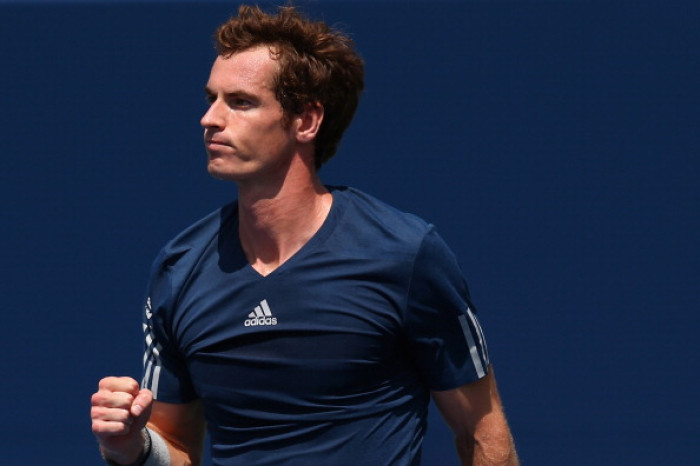 Andy Murray has cruised into the third round of the Rogers Cup after easing past Nick Kyrgios in just 54 minutes.
Murray had not played since he was dumped out of Wimbledon at the quarter final stages last month but showed no signs of rustiness as he outclassed the Australian, taking the sets 6-2 6-2.
The world number seven won an incredible 96% of his first service points, compared with Kyrgios' 62, and scored a total of seven aces.
The two-time major winner was given a first-round bye at the Toronto event while 19-year-old Kyrgios battled to a 7-6 (7-3) 7-5 victory over Colombian Santiago Giraldo to set up the clash with Murray.
And the added preparation time paid off as no. eight seed Murray blew his opponent away with little fuss.
Following his shock defeat to Bulgarian Grigor Dimitrov at the All England Club, the 27-year-old has been able to train 100% for the first time since a back operation last year left him out of action for three months.
His recovery showed, as Murray fought to return everything Kyrgios threw at him in a war of attrition where there was only ever likely to be one winner.
Kyrgios, whose memorable victory over Rafael Nadal at Wimbledon was one of the highlights of the competition, did not help his cause against Murray, committing 13 unforced errors when Murray had just six.
Frustration eventually boiled over from Kyrgios when he smashed he racquet onto the ground after a another lost point.
Victory came when Murray served out the eighth game, finishing with a wide ace.
"(Kyrgios) has obviously got a lot of confidence with the way Wimbledon went and winning his first match here but I played to play with a lot of variety, which has always been my game really," Murray told Sky Sports after his victory.
"I maybe went away from that a little bit at some points over the last year or so but that's when I play my best tennis and it worked well today."