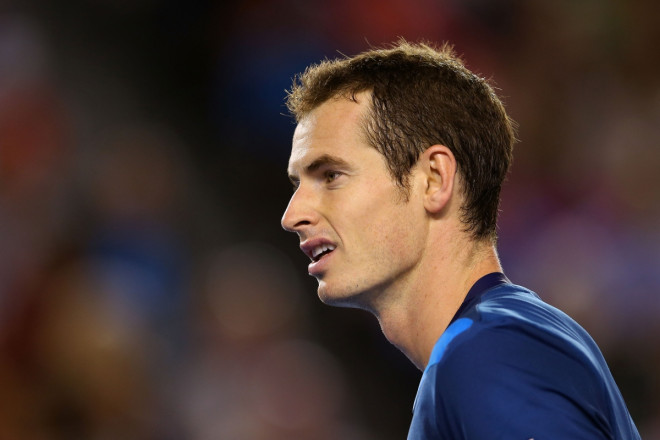 Andy Murray should avoid rushing the appointment of a new coach before the defence of his Wimbledon title despite splitting with Ivan Lendl two months ago, according to former British No.1 Tim Henman.
Murray has been holding discussions with candidates for the role in the past few weeks after parting ways with Lendl in March following a two-year partnership during which the he won two grand slam titles and Olympic singles gold at London 2012.
The French Open starts on Sunday while Murray begins the defence of his title at the All England Club in June and though the 27 year old admits he could confirm a new coach before the second major of 2014, Henman says he should not be concerned about delaying the announcement.
"He can look after himself that's for sure," Henman told IBTimes UK. "It's about him finding the right person.
"It's his prerogative if he feels the right person is out there then he will employ them. If he doesn't feel that then he's got a good team around him.
"If he doesn't think there is someone he wants to work with then don't employ someone just for the sake of it. I don't think it's a big deal.
"There is no point guessing who is going to do the job. We have to wait and see and once you know who it is you can comment on what they can bring to the table."
With Rafael Nadal having suffered three defeats on clay in a calendar year for the first time since 2004, Novak Djokovic having suffered wrist injury problems and Roger Federer lacking practice on the surface after withdrawing from Madrid, Murray could make significant inroads at Roland Garros.
The Wimbledon champion has continued to suffer from fitness worries after undergoing back surgery at the back-end of the 2013 season and with just a single semi-final appearance in 2011 representing his best finish in Paris, Henman is optimistic he could repeat that feat.
"He's been in the semi-finals before at Roland Garos so he can certainly play well on clay," Henman added.
"He played well last week against Nadal so that is a good sign and he is definitely coming into a bit of form. His back looks better so fingers crossed he can have a good run."