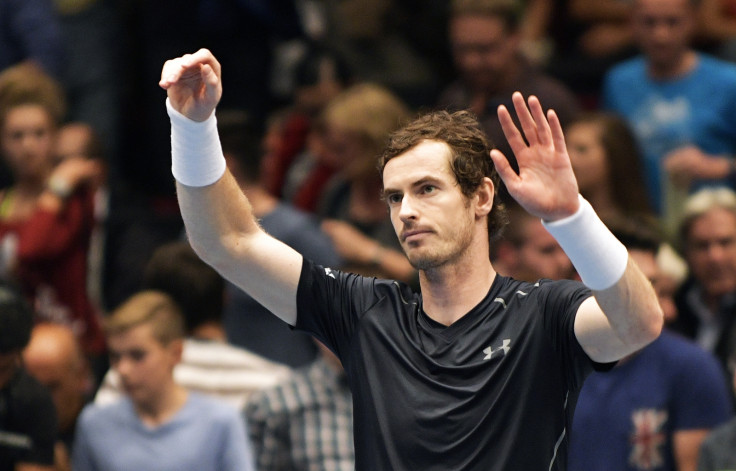 Andy Murray and Novak Djokovic are going toe-to-toe in their battle for the number one ranking after both dispatched their third round opponents, albeit in contrasting styles. The Briton beat Frenchman Lucas Pouille in straight sets, 6-3, 6-0, while the Serbian surrendered the first set but came back to win 4-6, 6-2, 6-3 over Bulgarian Grigor Dimitrov.
Murray can overtake the 12-time Grand Slam champion and current world number one in the rankings if Djokovic fails to make the finals. The reigning Wimbledon champion will have to win the Paris Masters title if the Serbian fails to make the final, but if he loses before the semi-final, Murray can become the top-ranked player by just reaching the finals.
The British number one will come against Tomas Berdych in the last eight, while Djokovic will take on fourth seed Milos Raonic to keep his hopes alive of going into the final tournament of the year ranked number one in the world. Murray, however, reiterated that getting the number one ranking is not his priority this season and he is just focussing on finishing the season strongly.
"I can't control that. If Novak reaches the final, he keeps that spot. I just want to finish the year as best as I can," Murray told BBC Sport.
"The goal wasn't to get to number one this year, but if it happens that's great. I've got a few months at the start of next year, February and March, where I didn't play very well at the beginning of this year and so can pick up points.
"That's the time when I was looking at as potential to do it, so I'm not stressing about it now," the Briton added.