Andy Murray to play ATP World Tour Finals ahead of Davis Cup Final against Belgium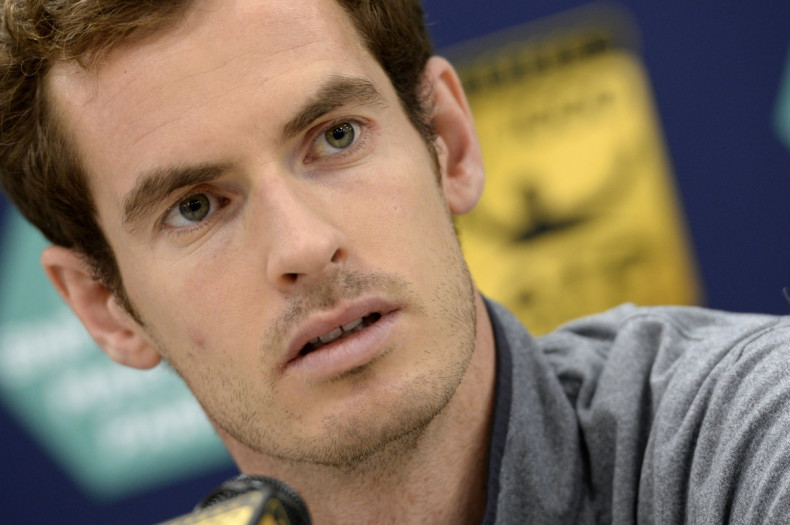 Andy Murray will be given a home send-off prior to Great Britain's attempts to win a first Davis Cup title for 79 years against Belgium after confirming he will play in the season-ending ATP World Tour Finals at the O2 Arena in London. The two-time grand slam champion had initially planned to skip the event in order to practise on clay ahead of the tie which will be played at the Flanders Expo in Ghent.
The 28-year-old – who is unbeaten in singles competition during GB's run to a first final since 1936 – will prepare for the clash at Queen's Club after playing at the Paris Masters, before the season-ending tour finals in the English capital. The Dunblane-born right-hander would have forgone more than £1m ($1.5M) had he withdrawn from the ATP's flagship event which marks the end of the regular season but his decision to join the rest of world's top eight players gives British fans the opportunity to give Murray a fitting farewell.
Murray won 11 straight matches and reached the French Open semi-final – losing to world number Novak Djokovic in a five-set thriller – on clay earlier this year so he is no stranger to success on the surface. But his primary reason for wanting extra time to prepare is to allow his troublesome back, which he underwent surgery on in September 2013, to adapt to the physical rigours posed by the clay.
The concerns raised by Murray are linked to the preparations both Roger Federer and Stanislas Wawrinka had prior to Switzerland's Davis Cup final against France 12 months ago. Federer suffered a back injury and was forced to withdraw from the final of the ATP's blue-ribbon tournament, which threw into doubt his participation in the tie which after proving his fitness saw him lose his opening rubber against Gael Monfils.
Teammate Wawrinka meanwhile reached the semi-final in Greenwich, losing a three-set epic against Federer which led to a furious off-court exchange between the pair, and then won both of his matches in the tie. Murray has cited the French Open champion's success in preparing effectively for the two events but admits he must be careful with his physical state.
"The plan is to play the O2 but to prepare next week on the clay," Murray said, according to The Herald. "I'm sort of sacrificing the preparations a little bit for the O2 to give myself a better opportunity at the Davis Cup.
"Stan (Warwinka) did it last year and played extremely well in both. But everybody is different. Maybe it's harder for him to do that going from hard to a grass court. For me I don't find hard to a grass court a problem. It's moving on to the clay courts that has been an issue for me in the past.
"It might not be this time and I hope it isn't, but it has been in the past so I know a lot more about my body and myself than I did a few years ago. I just have to be a bit cautious there and respect the uses that I've had in the past and not just think: not just think: 'Oh, I'm 20 years old again and it's fine.'
"I just need to respect that and that's why I'm making sure I get some days in now to test it out before the O2. Davis Cup is the most important event for me between now and the end of the year, that's the one I care most about. That's just how I feel, I can't change that."