Newly crowned world number one Andy Murray admitted that he just wants to enjoy being the top-ranked singles player in men's tennis, as he is aware that it could last just one week. The Briton knocked Novak Djokovic off the top spot after the Paris Masters, but could lose out should the Serb defend his points at the season ending ATP World Tour Finals in London and Murray has a bad run.
The two-time Olympic gold medal winner achieved number one ranking for the first time in his career and is the first player to take the top spot in men's singles apart from Rafael Nadal, Roger Federer or Novak Djokovic in the last 12-years. The Briton is not resting on his laurels and is already planning for the next season, but admitted that his next major goal is to win the Australian Open, something that he has failed to do despite reaching the finals on five occasions.
"I'll sit down with my team and look at what my schedule is going to be for the beginning part of next year and set goals through to March time probably, because I have found that I have worked better when I have had more short-term goals," Murray said, as quoted by Tennis World.
"I'd love to win the Australian Open because it's sort of the next major goal, beginning of next year, because I have been close a number of times and I have never quite done it. As for the Career Grand Slam, I have no idea about it because is far away and many things can happen. Now I want to enjoy being No. 1 because it can be only for one week."
Murray has played 83 matches thus far this season winning 74 of them, which is an incredible record. The 29-year-old had a successful year that saw him add a second Wimbledon title and defend his Olympic singles gold medal, while he also made the finals at Roland Garros for the first time. The new world number one has credited his lack of stress off court for his remarkable run to the top of the rankings this season.
There is just one more tournament to go before the end of the season, and Murray is hoping he can end the season on a high. The ATP World Tour Finals in London will see the top eight singles players vie for the season ending title. The Briton has not fared well in the last two seasons after having failed to progress past the round robin stage of the tournament.
"The matches were tiring. I think it's just the mental side of it, obviously losing is tougher than winning. But mentally I have been in a good place for a long time now this year, and I don't feel stressed at all really away from the court," Murray added.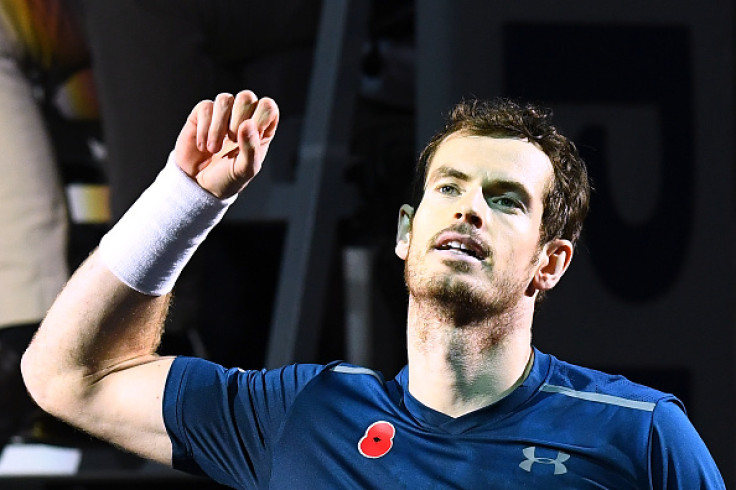 "Last couple of years have been tough for me. So obviously I want to try and play my best tennis there. It's not necessarily about winning. I just want to play my best and finish the year on a good note."