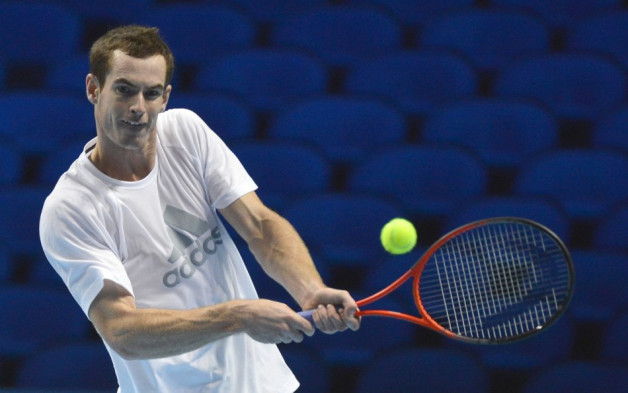 Andy Murray reached the final of the Brisbane International on 5 January after his Japanese opponent Kei Nishikori, 23, was forced to retire with a knee injury. When the injury halted play, the Briton led 6-4, 2-0.
Murray, 25, will now meet the 21-year-old Bulgarian Grigor Dimitrov - dubbed "Baby Federer" and playing in his first Association of Tennis Professionals (ATP) decider - in Sunday's final. Dimitrov, ranked 48th in the world, defeated Cypriot Marcos Baghdatis 6-3, 5-7, 7-6 (7/5) in his semi, but not before a row had broken out over penalties incurred by the latter for time violations during the crucial 2-2 tiebreaker.
This season, a rule change will allow umpires to warn serving players once they near a 25-second time limit. Slow servers are hit with an automatic fault and a point to the receiver for the second and all subsequent breaches of the limit. Until now, only multiple violations were penalised with a point.
World number three Murray said he sympathised with Baghdatis, who fell foul of the rule. The change comes as the ATP aims to speed up play, but Murray felt 30 seconds would be a better barrier.
"I'm for them being more strict with the time, but they maybe should have increased the time allowed first, because 25 seconds goes by pretty quick," the 2012 US Open winner and reigning Olympic champion said.
"We were told the reason for them changing the rule is because of the Aussie Open final last year, which everyone agrees was a classic match... it's not like the TV hated the match and they're never going to show it again."
Murray was referring to the 2012 Australia Open decider, which saw Novak Djokovic and Rafael Nadal do battle for 5 hours, 53 minutes. Despite its length, the game is now considered an all-time classic.
Dimitrov, however, was not so sympathetic.
"Rules are rules," he said. "They're put out there, so there is not much else I can say about it. I'm sure it put him off a little or something. It's good. Let's not forget that the players voted for that ... if they want it to be there, it's there."
The rule change applies at present to ATP World Tour and Challenge Tour events, but it is also expected to come into force in Grand Slams, which currently have a time limit of just 20 seconds.