Great Britain's Andy Murray has become a double Olympic champion having defended his tennis crown at Rio 2016 after a thrilling battle with Argentina's Juan Martin Del Porto.
Murray, 29, becomes the first tennis player in history to win two successive Olympic singles titles in tennis, having repeated his London 2012 triumph.
In the first five set match of the Games, the world number two and Del Potro went toe-to-toe, exchanging heavyweight blows before the latter finally ran out of steam, with the Briton clinching a 7-5 4-6 6-2 7-5 win.
Murray's second gold comes on a day where Great Britain have added five gold medals to their tally, lifting them to second in the medal table.
Murray started the quicker of the two, securing his second break of the match to take a 3-1 lead with Del Potro desperately clinging onto his serve with the Scot firmly in control.
The Argentine suddenly awoke from his slumber, however, and broke back to make the score 4-4, summoning new energy to keep the first set alive and force the tie break. As a marathon first set concluded, Del Potro brought himself level at 5-5 but Murray just about held serve to draw first blood.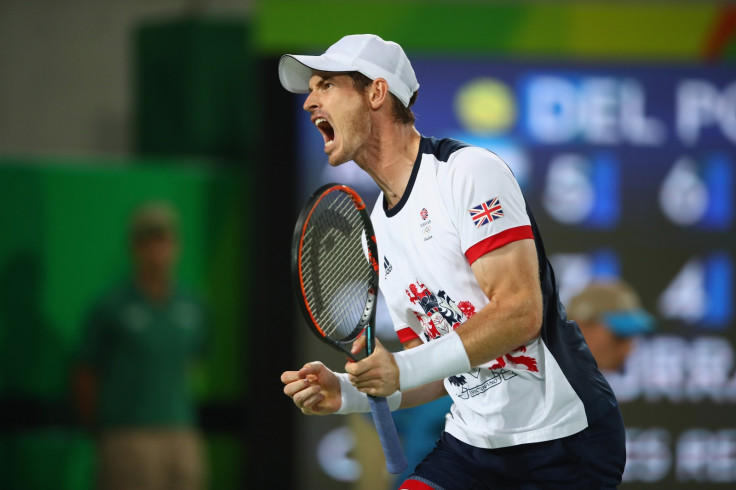 From this stage, the signs were already there that we would be in for a long night. Del Potro broke immediately in the second set, taking the second game after Murray netted a backhand. While it was Del Potro who looked drained early on in the opening set, now it was Murray who could not keep pace and was unable to live with the Argentine's power.
After two hours and 15 minutes, he sealed the second set with a vicious forehand into the far left corner that Murray had no answer to.
After more exhausting exchanges, Murray began to crank up the pressure and his moment came in the fifth game of the third set when he wrestled control of the contest back off his opponent, breaking at the second time of asking to take a 4-2 lead after Del Potro netted. From then on, the set was Murray's, sealing it with clean forehand winner off serve.
Entering the fourth set, neither man was able to keep their own serve with three breaks falling in the early stages. Having given every ounce of energy, Del Potro was now looking spent and looked in real pain as Murray found an important break to level it again at 2-2.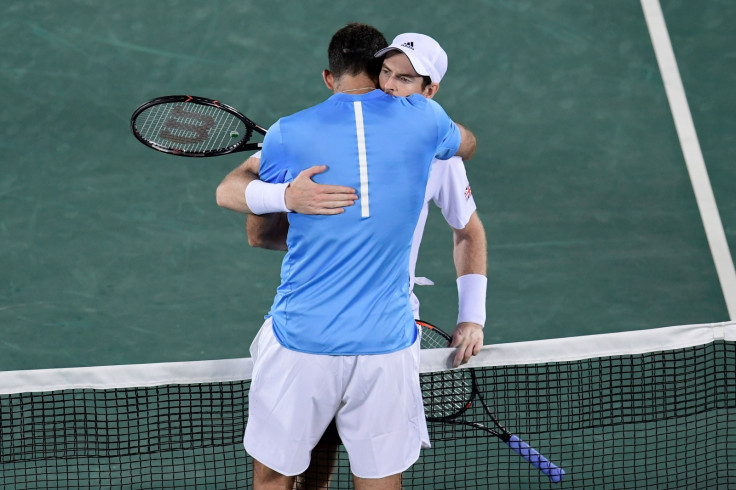 But in a testament to a truly back-and-forth encounter, the Argentine called on his deepest energy reserves to fight back again, before Murray double faulted and netted a routine forehand, gifting Potro break point again which he dispatched cleanly with a fierce volley.
It was the moment Del Porto needed as he surged towards taking the fourth set but Murray halted him again with a dramatic break to level the score at 5-5 and leave him within a game of retaining his Olympic crown.
An interrpution in the crowd that saw a fan decked out in Argentina colours removed from stands briefly halted play, but Murray resumed by immedaitely seizing match point. He passed up his first effort, but having been given a second chance in deuce, invited Del Portro into a baseline exchange before leaping forward and catching him off guard and sealing victory.