Angry Indian Goddesses director Pan Nalin wants to make a love story with Deepika Padukone and Hrithik Roshan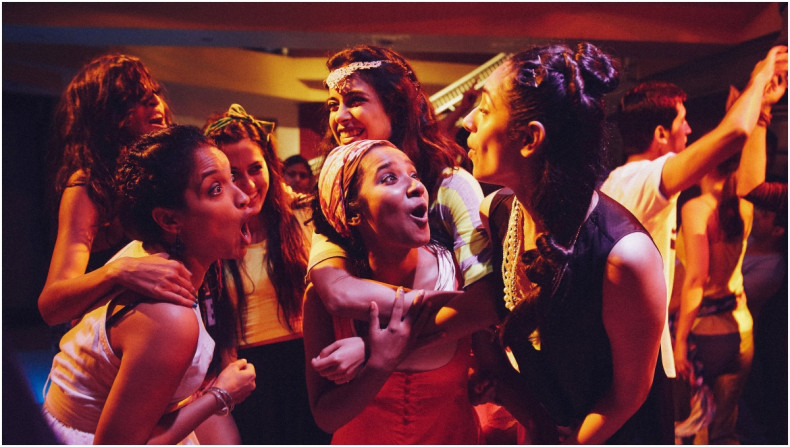 Angry Indian Goddesses, hailed as India's first female-buddy film, has done the rounds of international film festivals and was released on 4 December 2015. The movie won the first runners up (Grolsch People's Choice) award at the 2015 Toronto International Film Festival, and more recently, an audience choice award at the Rome Film Festival. Directed by Pan Nalin, the movie stars Sandhya Mridul, Tannishtha Chatterjee, Sarah-Jane Dias, Anushka Manchanda, Amrit Maghera, Rajshri Deshpande and Pavleen Gujral in lead roles.
According to Nalin, Angry Indian Goddesses is about the bond of friendship among this group of seven women from diverse backgrounds. "When a group of female friends from different walks of life and different parts of India come together, they are bound to discuss issues that they are carrying with them. Some [issues] could be real; some just lighter ones that may not be issues at all. So they end up talking about different things that are connected to their characters," the director tells IBTimes UK in an exclusive interview.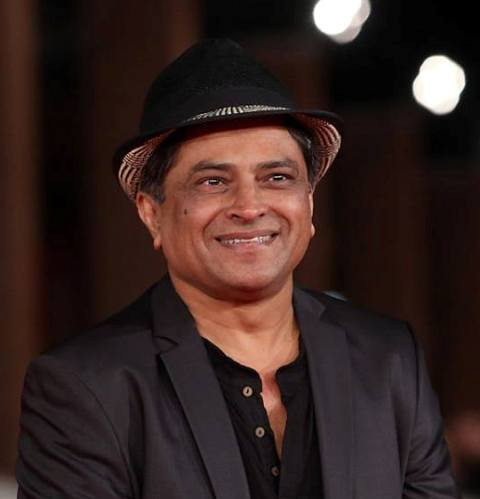 Director Pan Nalin
PanNalin/Facebook
"For one of them it could be related to her husband, for the other it could be about the work space, while for the third one it could be her career not taking off, and the fourth one may be dealing with harassment...so like this, they all have some angst in each one of them that sort of also binds them together, and this anger is also kind of a positive one."
Nalin also reveals that this "positive anger" was the inspiration behind the film's catchy title as well. "Yes, that was the idea behind the title. When we first shared the title with others, we saw people smirking, smiling a little bit and that's what we were after — that sense of lightness...that even though it says 'Angry Indian Goddesses', there will be some fun involved and behind all fun and lightness, there is depth and some issues."
A film that celebrates womanhood is important, more than ever right now in the Indian society; we ask Nalin if his intention was to make an entertaining and engaging movie or was it about him saying something about certain issues? The director replies:
"See, normally when I make a film, I need to fall in love with the story and its characters. It should deeply touch me. So I knew that there's a great story here that just happens to be about women, and during the research process, I was pointed out by my friends in Bollywood that actually there has never been a [mainstream] film on female bonding and friendship and I realised they were right."
"I was given a million examples of male bonding films like Dil Chahta Hai, Rang De Basanti, 3 Idiots...but there were none featuring girls as the protagonists. So it became more interesting and challenging like that and then of course, the film is really more inspired from many, many interviews and real-life characters."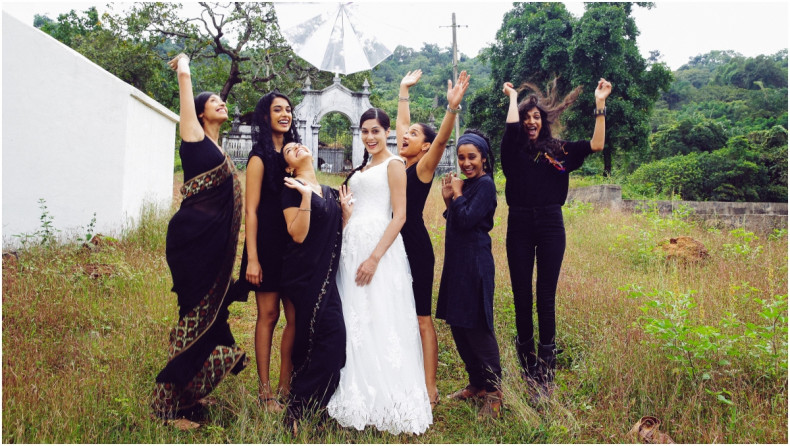 A good film on friendship needs excellent chemistry among its actors — both on and off screen. Clearly, casting for AIG would have been a mammoth task for Nalin and his team. "Yes of course, agrees the director. "The first challenge was that... because of financing, there was pressure to bring some known names. So when we started enquiring with certain talents, we realised that it was next to impossible to make two to three known actresses, who are stars to come together in one movie. That was either a complete no-no-no or it required a very competitive approach on things like 'how much screen time she will get' or 'what line she has to say.' Some of them were more concerned about what others will say, so we realised that maybe that was not the right approach."
"We eventually shortlisted women who were not necessarily actresses but who have done great things [as artists]. So you know —writers, musicians, Indian classical dancers etc. We got a huge list, about 700-800 of them and from that we shortlisted 200 candidates whom we auditioned in Pune, Mumbai, Delhi and Bangalore." Nalin went on to explain that his team including casting director Dilip Shankar (Life of Pi, Bhaag Milkha Bhaag) finally zeroed in on the group that currently features in the film. "We put them all together in a room, observed them and their chemistry was perfect," he says.
Talking about his expectations from AIG and whether the film will further solidify the trend of women-centric films working wonders at the box-office (like Piku, Tanu Weds Manu, Queen), an optimistic Nalin says, "I sincerely hope so. If you notice, all these films worked because of their story and great performances. They had the right balance of entertainment and a realistic approach where people could identify with the situations and characters. So ultimately, a good story told in a nice way will always win."
We also ask Nalin if he thinks the recognition that AIG received internationally played a big role in getting the film released in India. "I definitely think it helped," he replies. "It got the film noticed and the appreciation we received at A-list festivals like TIFF 2015 followed by the response to the film's trailers and promos in India, boosted everyone's confidence in the film. Initially of course, we all had our doubts as a film like this is a scary proposition. But the audience appreciation at global festivals changed all that."
Now that AIG has released and marks Nalin's foray into mainstream Bollywood, will he take the next step and do an all-out commercial movie with big stars? "[Laughs] Sure, I would love to make a Bollywood love story with Hrithik Roshan and Deepika Padukone."