I'm not sure if Tamasha will become a box-office juggernaut reaching those so-called '200-300 crore clubs' (an unofficial box office designation by the Bollywood film trade and media) that will "revive Ranbir Kapoor's fading career," but for this exceptionally talented actor's sake, I really hope it does.
Tamasha is not a great film but it's clearly one of the better films that have come out of Bollywood in recent times — it's got a complex, unpredictable plot backed by powerhouse performances by its lead actors. Director Imtiaz Ali (Rockstar, Highway) returns with yet another story on the subject of 'finding oneself' and weaves an engaging drama through a wonderful non-linear narrative.
Film's plot
Ved (Kapoor) and Tara (Deepika Padukone) meet in Corsica while on vacation and decide against revealing their real identities to each other. They have a great time and share some intimate, memorable moments before they part ways. The only problem is, Tara's heart and mind are still stuck on this mysterious, fun stranger she met in a foreign land.
As luck would have it, years later the two end up meeting again and start dating. Only this time, it's more conventional — movies, dinners, social gatherings, the works, and Tara realises that Ved is a far cry from the man she met in Corsica. Trouble brews when she tries to convince him that the real Ved is not the corporate slave who's stuck in the rat race of life, but the free-spirit she met earlier.
Contrary to what many people might be expecting, Tamasha is not a romantic comedy. It's about a regular, unassuming product manager's struggle with his inner demons and insecurities. And the film can get a bit dark at times.
Performances
Kapoor delivers a career-defining performance in this film. Tamasha is his show all the way and the actor brilliantly portrays the different layers to his complex character. His dedication to the craft reflects just as strongly in the smaller nuances as in big dramatic outbursts.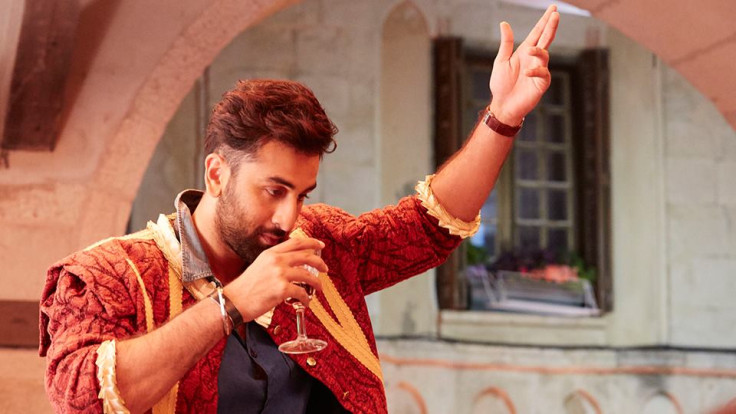 For example, [spoiler alert] in the scene where he joins his friends in a restaurant after his sudden breakup with Tara, notice the sadness in the eyes and subtle quiver in his voice as he casually tells everyone that things are fine and "let's order the main course."
Among a few loose ends here and there, the biggest downside of the film is relegating its lead actress to the sidelines. Padukone's role is neither as big nor as well-defined as Kapoor's but the actress is a natural in front of the camera and complements her male co-star beautifully.
Between her last hit Piku and upcoming epic drama Bajirao Mastani, Padukone can afford to let her lead male star hog the limelight this time around.
As is the case in all Imtiaz Ali films, location plays a big role in this one as well. Whether it's the breathtaking scenic beauty of Corsica, the fairy-tale charm of small-town Indian hill station Shimla or the funky, fluorescent by-lanes of Hauz Khas, New Delhi — every single location reflects the varied moods of the film.
Music
The most important element, without which this film could never be what it is, is Oscar winner AR Rahman's soulful, energetic and electrifying music. It will be a welcome change for movie-goers to find the songs seamlessly incorporated into the storyline rather that appearing abruptly as item numbers!
Our verdict
Tamasha is definitely a one-time watch and irrespective of the film\'s box-office fate, it will only strengthen Kapoor, Padukone and Ali\'s position as front-runners of new-age Bollywood.