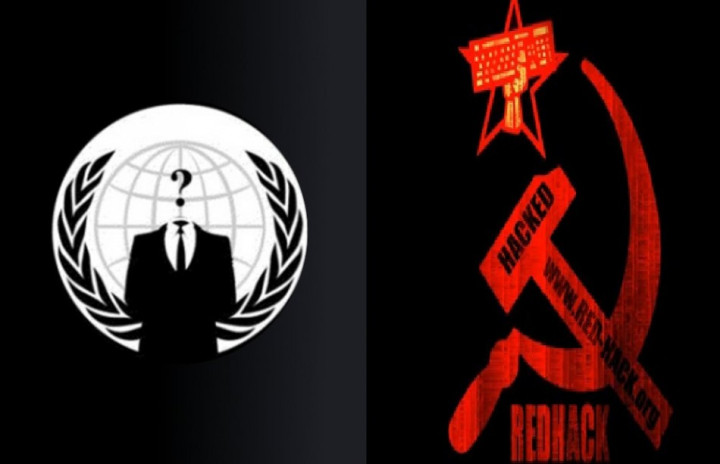 The Anonymous hacking collective has taken down websites of the Turkish police command and intelligence network in support of the Marxist cyberactivist group RedHack.
Launching the campaign "Operation Support RedHack", Anonymous announced on Twitter that it would target Turkish government websites in a show of solidarity with the socialist hackers.
It took offline the websites of the Turkish Police Directorate and Turkey's National Intelligence Agency (MIT) in a suspected DDoS attack.
"We salute #Anonymous for leading #OpSupportRedHack," RedHack tweeted. "People of Turkey are honoured by your acts of courage and determination."
RedHack, which has been included on a list of terrorist organisations after breaching the website of Turkey's foreign ministry, dumped online a 75-megabyte text file containing thousands of emails from Turkish police informants. Spying requests sent to police also featured in the dump.
The move was in retaliation for an attack by ultra-nationalist hackers belonging to the "Akincilar" (Raiders) group who released information on left-wing academics and journalists who supported RedHack.
Anonymous has come out in support of socialist hacktivists before. After Turkish police arrested seven suspects in a roundup on hacktivists, Anonymous promised to support them.
"An attack on RedHack is an attack on free information, a free press, and free expression," says a video posted on YouTube. "The Turkish government is afraid of open internet information.
"We demand the cessation of these illegitimate attacks against RedHack. We demand the immediate release of innocent people who have nothing to do with RedHack. We demand the cessation of these operations to instil fear into those who work to uncover truth," they added.
"Anonymous will support RedHack and everyone working in Turkey to tear down barriers to free information until the end. This support we will show in every way we possess."
RedHack is a political online group founded in 1997. It uses defacement hacking to "raise awareness of the poor against the elite that tries to strip our rights and freedoms", the group says on its website.
Members also attack and delete all files from sites that "belong to fascists, individuals that are the enemies of the people, government, legal parties" and so on.
The group targeted the websites of milk companies in Turkey in May, following a scandal in which hundreds of children were poisned by state-distributed milk in schools. The group hacked websites belonging to companies that were associated with the scandal.
EXCLUSIVE: Anonymous Reveals 'Heavy Crossover of Personnel' with WikiLeaks
Operation Vendetta: Anonymous to Stage Masked March on Westminster on Guy Fawkes' Night