Anonymous Threatens Philippine Government over Cybercrime Law
A controversial cybercrime law has come into effect in the Philippines, leading to mass online protests and threats from Anonymous.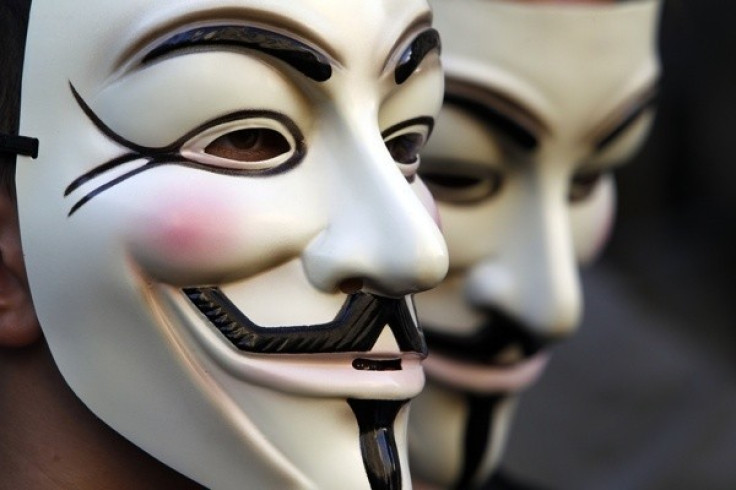 The Cybercrime Prevention Act 2012 was signed into law by the Philippine President Benigno Aquino last month and according to government officials is intended to prevent cybersex, online child pornography, identity theft and spamming, officials say.
However, the new act also makes libel a cybercrime, punishable by up to 12 years in prison. Any person found guilty of libellous comments online, including comments made on social networks such as Facebook and Twitter or blogs, could be fined or jailed.
Following the law coming into effect on Wednesday, the Philippine government faced a barrage of criticism and internet protests.
News outlets, bloggers and rights activists turned their social media profile pages black to express their outrage at a law, which critics say will allow the government to shut down a website without a warrant.
Anonymous, the online hacktivist collective, issued a statement to IBTimes UK promising on-going cyber-attacks unless the law is revoked.
"We demand a revision of the bill for the betterment of the Filipino citizens. Until this demand is met, you [Philippine government] can expect to face massive protests on the ground - and continued cyber-attacks on all of your web assets."
The hacktivists go on to say the Anonymous Pilipinas group has already "defaced, downed - and data-dumped" over a dozen government websites in the Philippines. "This onslaught will continue and will increase in intensity until this law is either amended or revoked."
In a statement issued today, a spokesman for President Aquino seems to hint that the law needs some tweaking from its current form:
"Questions have been raised about the constitutionality of certain provisions of the Act. We recognise and respect efforts not only to raise these issues in court, but to propose amendments to the law in accordance with constitutional processes," Edwin Lacierda said in a statement.
On Twitter the hastag #NoToCyberCrimeLaw was trending in the hours after the law was implemented, with tweeters urging others to retweet it if they supported the move to repeal the law.
The US-based Human Rights Watch has condemned the law, saying it will harm free speech in the country. "The cybercrime law needs to be repealed or replaced," said Brad Adams, Asia director for the group.
"It violates Filipinos' rights to free expression and it is wholly incompatible with the Philippine government's obligations under international law."
© Copyright IBTimes 2023. All rights reserved.