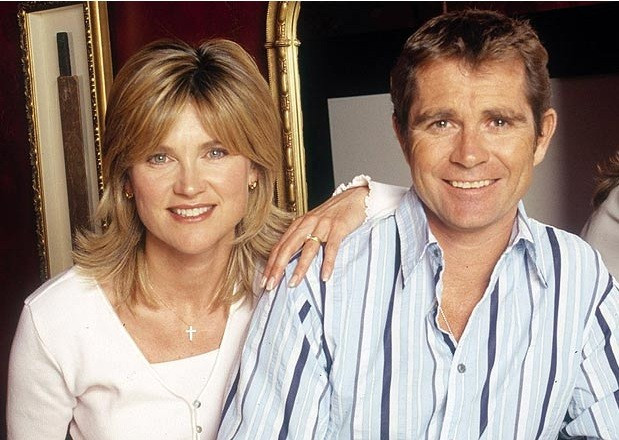 Anthea Turner has has her heart broken over claims that her husband had an affair with a 24-year-old interior designer.
Grant Bovey is said to have started cheating on the TV presenter with Zoe de Mallet Morgan, while his wife was working on a Canadian TV show.
The 52-year-old former Blue Peter presenter reportedly threw Bovey, 50, out of their £5m marital home after being told he had been spotted kissing country heiress Mallet Morgan in a London restaurant.
A friend told the Daily Mail that Turner confronted Bovey after becoming increasingly suspicious of his behaviour.
The friend said: "Anthea had an inkling that Grant was having an affair. After a long talk, they decided they needed some distance between them and he has now moved out of their home. Anthea was in a very dazed and confused state at first, but now the anger is settling in and she is furious."
The couple, who have been married for 12 years, got together after Bovey left his first wife Della for Turner, with whom he had been having an affair, in 1998.
Bovey was declared bankrupt in 2009 and his property business went into administration with debts of £50m.
Turner's representative said: "Anthea is heartbroken and asks for her privacy."
Bovey declined to comment.
Bovey's daughters,Lily, 20, Amelia, 19, and Claudia, 16 have reportedly been comforting their stepmother.