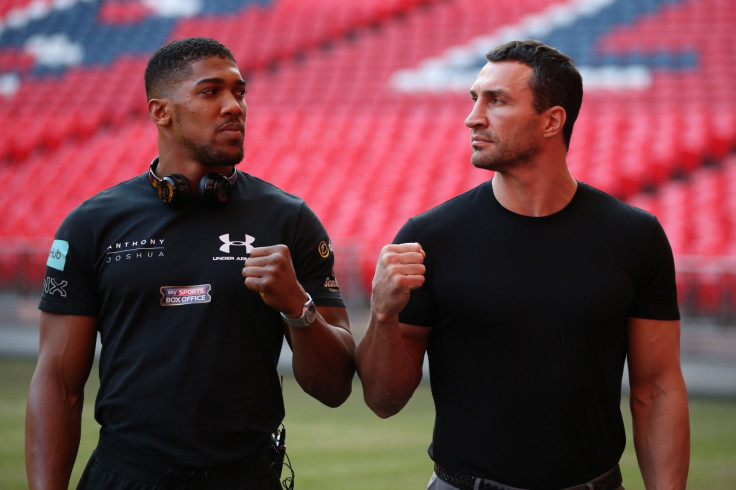 Anthony Joshua has backtracked over claims victory over Wladimir Klitschko will assure him legendary status and believes only repeating the longevity of Real Madrid's Cristiano Ronaldo will be enough to achieve global acclaim. The IBF heavyweight champion will face the Ukrainian at Wembley Stadium on 29 April in what will be a career-defining bout for the Olympic gold medallist.
The 27-year-old Joshua has enjoyed a stunning rise to the summit of the division, with his win over Eric Molina to maintain his 100% winning record, while he has achieved 18 knock-outs from as many fights. Nevertheless, despite a perfect start to his professional career his experience and profile is dwarfed by that of Klitschko, who is a veteran of 69 fights and has held every major heavyweight title available.
Joshua had initially suggested beating Klitschko next spring would ensure he becomes a "legend overnight"; however the Watford-born fighter has backed down from that statement, and merely feels the clash would be the start of his spell at the summit of boxing. He has targeting emulating the dominance of Ronaldo, who this week was named the world footballer of the year for a fourth time, or order to enter the pantheon of boxing greats.
"Not a legend," clarified Joshua. "I got that wrong. It is the start of a legacy. Longevity. I like Cristiano Ronaldo because of how long he has been around at the top level. You can't do it once, you have to do it more. 'Oh you won the Championship belt?' 'How many times did you defend it?' 'Oh once'. 'That is nice'.
"You want to go down as a good champion and get the respect so when it is asked 'how many times have you done it?' You can say 'years, I've been here for years'. That is cement. You can't break that. That is what legendary is about.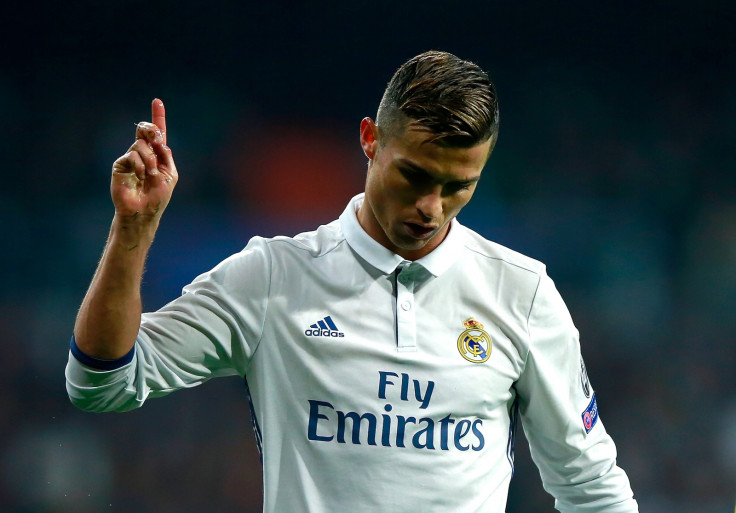 "I still have a lot to prove and I think that's the right mentality. If I was talking like I'm the master, I'd be believing my own hype. I'm fine with all that stuff. He can call me little bro and all these things until the cows come home, and then I go and spank him out in a round it's kind of irrelevant."
Since winning his maiden world title after defeating Charles Martin, Joshua has defended his crown on two occasions against Dominic Breazeale and Eric Molina, who he knocked out inside two rounds in Manchester. Joshua has built a reputation for explosive knock-outs and having enjoyed a meteoric rise to the top he will not be overawed by Klitschko's reputation come fight night.
"Even when I fought whoever three years ago, I had to approach it as if he was the champion," he explained. "It's the same approach. Klitschko will be different, but I'm not worried, it's not like 'Oh my God, there's Klitschko'. No way. I'm past that stage.
"I was a 2016 hopeful, I wasn't supposed to be at 2012. Now we are looking at 2017, you can see the development. I should have been competing at Brazil winning a gold medal. But now I am fighting Klitschko for the belt.
"I would have gone through all that amateur development as a pro to build to people like Klitschko. Imagine Klitschko as an amateur for Ukraine, me with all that amateur experience I'd probably beat him as an amateur, so I will beat him as a pro. It's the same time it's taken to get here."