Antoine Griezmann 'happy' at Atletico Madrid after Manchester United talk resulted in new contract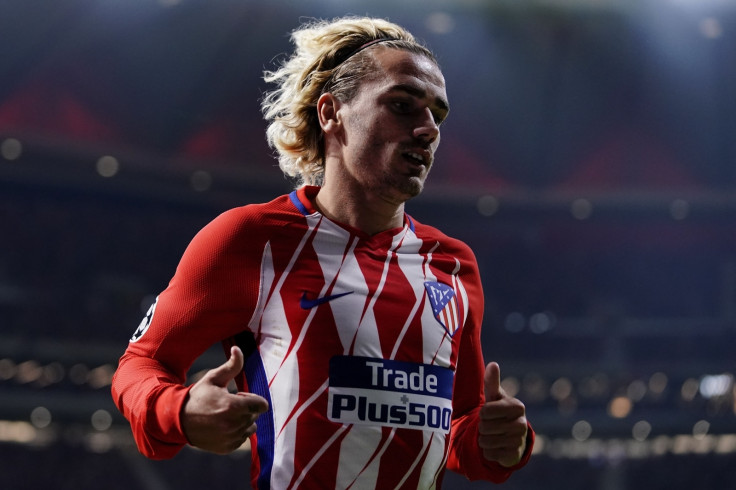 KEY POINTS
The France international was widely backed to move to Old Trafford in the summer.
Instead, Griezmann signed a new deal in the Spanish capital.
Filipe Luis insists Atletico Madrid teammate Antoine Griezmann is not looking to leave the club, suggesting the forward 'use' the interest from Manchester United to win himself a better contract.
Griezmann was heavily linked with a move to Old Trafford towards the end of the 2016-17 season, openly declaring in May he felt his chances of moving to Old Trafford were "six out of 10". Those odds were seemingly enhanced after United's Europa League success guaranteed them a return to the Champions League, with the player then reportedly informing Atletico of his decision to leave.
United instead chose to switch their focus on signing a natural number nine after losing Zlatan Ibrahimovic to a long-term injury. The situation was also complicated when Atletico were hit with a transfer ban prohibiting them from registering new players until January 2018. Griezmann went on to sign a new contract with the Madrid giants, putting the matter to bed for at least another year.
Reports continue to link Griezmann with a move to Old Trafford, however, with Diego Costa's return to Atletico adding to the possibility. Nevertheless, former Chelsea defender Luis insists everyone at the club, including the France international, has moved on.
"[Griezmann] is a kid who speaks very clearly," Filipe told El Mundo. "Often players talk when they feel they are not being valued as they deserve. Then they get more attention. He would have had may offers from many teams. A player of his size wants to be up with the biggest in terms of contract and value. And that is fair – Griezmann is doing well here.
"In the end, for all the talk about other clubs, he always wanted to stay here and he is still here, happy and liking it. For sure, he can stay much longer. We hope the fans understand this and everything gets back to normal, although he has been scoring goals, and goals cure everything."
Upon signing his new contract, Griezmann's release clause was doubled to €200m (£178m). That clause was a temporary measure to ensure no transfer took place during the summer transfer window, however, with that stipulation expiring on 31 August when the Premier League transfer window closed. Griezmann is now again available to whoever is ready to meet his €100m price tag.