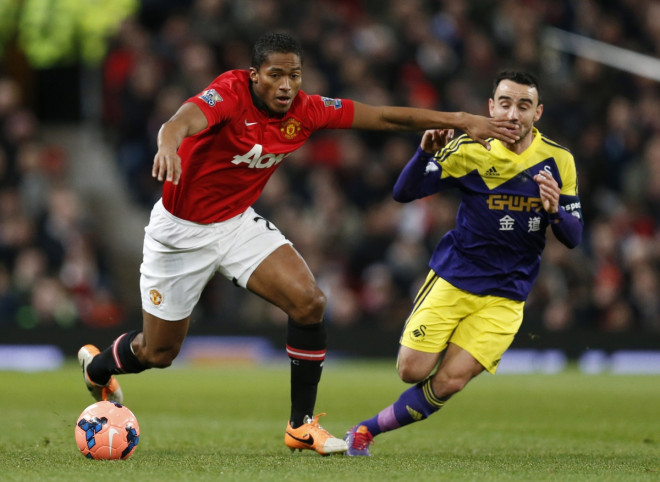 Manchester United winger Antonio Valencia has revealed his frustration at not being given enough game time by David Moyes and urged the former Everton man to make more use of him next season.
The 28-year-old has made 25 appearances this season, something which has not gone down with the player. His absence has also co-incided with a lack of form for United, who have failed to set the standards they have regularly done under Sir Alex Ferguson.
Valencia is hoping that the same is not a regular occurance next season when Moyes is likely to bring in a lot of reinforcements with a sizeable amount of money expected to be left at his disposal to reconstruct the squad from the roots.
United are currently sixth in the league, 17 points behind leaders Liverpool and have crashed out of all other cup competitions.
Their failure to progress in the Champions League has disrupted their plans to qualify for Europe next season, something which United have to really strive for, given the form of clubs around them in the league.
"I would like to have more minutes. I would like to have a more important role here. In fact, I would have liked to have more importance inside the team. But I have not been given the chance. I hope next season will be better for me as well as for Man United," Valencia said.
Meanwhile, Moyes has insisted that exit from the Champions League will not affect new signings, who are ready to move to Old Trafford without the lure of Europe.
"Any players we've quietly discussed it with are more than happy to join Manchester United," Moyes said.
"The club have never had any problems. We're looking to spend the right money on players who are available and it's not anything to do with the Champions League," he added.
United have a slim chance if they can win their remaining games, with Everton and Arsenal currently on 64 and 66 points respectively, with five games to go in the season.