Sales are set to begin in October of apartments in what will be Western Europe's tallest residential tower, which is due for completion in 2020. Construction is under way on Spire London in Canary Wharf, which is to have 67 storeys and 861 homes when it is finished. China's Greenland Group is developing the tower. Construction will cost more than £800m (€955.1m, $1.1bn).
Spire London will officially 'launch' at an event on 13 October 2016 when apartments are to go on sale with a 999-year lease at prices starting from £595,000. On the 35th floor of the building there will be a spa, swimming pool and gym. It will also have a 'club room' with a cocktail bar and a cinema.
Eyes will be on the sales performance of Spire London when it launches amid concerns that the market for luxury newbuild flats in London has peaked. There has been a surge in supply at a time when demand is slowing because of global economic weakness, uncertainty surrounding the EU referendum vote and Brexit, and a series of tax hikes on property investors by the Treasury.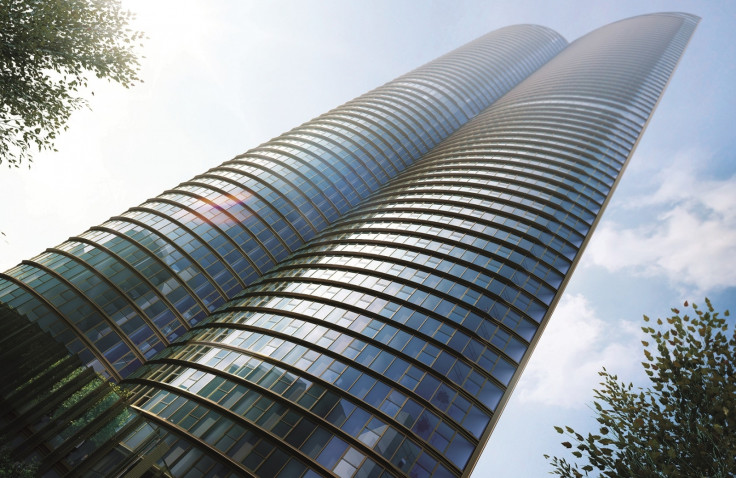 "This important launch reflects the confidence that Greenland Group continues to have in both the London economy and the London property market," said Wenhao Qian, managing director of Greenland's UK investment arm.
"We believe that there is always a demand for 'best in class' property assets that offer a high quality, bespoke, designed and unique product in a prime location. In our view Spire London fulfils these criteria, and we believe there will be significant demand for the apartments within this tower from both the UK and overseas."
The tower is part of a broader development project by Greenland which will deliver 921 homes in all around Limehouse and Canary Wharf. To secure planning permission for the project from Tower Hamlets council, Greenland committed to 30% affordable housing for the whole project. The firm will also make £40m in contributions to the council for affordable housing and local infrastructure work.