Apple may be the most valuable company in the world, but its humble beginnings in 1976 will be highlighted as a working Apple 1 computer goes under the hammer and is expected to fetch more than £100,000.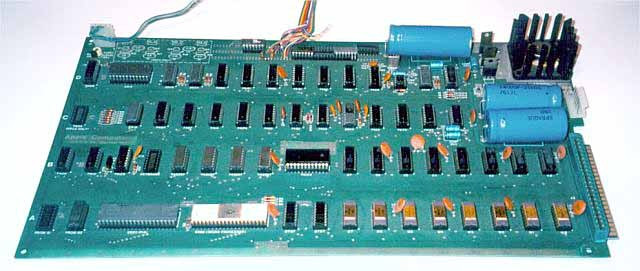 Steve Jobs and Steve Wozniak founded Apple in the mid-1970s in California and in 1976 produced the company's first home computer, called the Apple 1. 200 of the machines were produced and went on sale for $666.66 and consisted of little more than a motherboard with exposed microchips and circuitry.
Users who bought the computer were expected to build their own case, as well as sourcing a keyboard and monitor for the Apple 1, which had 4 kilobytes (kb) of memory and a processor running at 1MHz.
Today's calculators are more powerful that the Apple 1 and by way of comparison, Apple's own iPhone has 512 megabytes of memory and features an 800MHz dual-core processor.
"When Steve Wozniak and Steve Jobs presented the Apple 1 Computer to the Homebrew Computer Club in 1976, it was dismissed by everyone but Paul Terrell, the owner of a chain of stores called Byte Shop," said Sotheby's in its catalogue for the auction, which is scheduled to take place in New York today.
"Terrell ordered 50 computers for $500 apiece, insisting that the circuit boards come fully assembled rather than as DIY kits similar to the Altair, and Jobs and Woz managed to produce the requisite computers in 30 days."
Only 50 of teh original 200 Apple 1 computers are thought to still exist and only six of those are still working. The model going under the hammer at Sotheby's in New York today is in working order and comes with its original cassette player, operating manuals and a rare BASIC users' manual.
Two years ago another working Apple 1 was sold by Christies for $210,700, but that came with a signed letter from Steve Jobs which significantly increased its value.
The Apple 1 changed the way people interacted with PCs replacing a front panel of lights and switches with a keyboard, making it much more intuitive.
Apple recently announced its latest laptop, the next generation MacBook Pro with a Retina Display, which comes with a 2.7GHz quad-core processor, up to 16GB of memory and up 768GB of storage.