The next ten days is going to be crucial for Apple, Amazon and Nokia as the smartphone and tablet wars go into overdrive.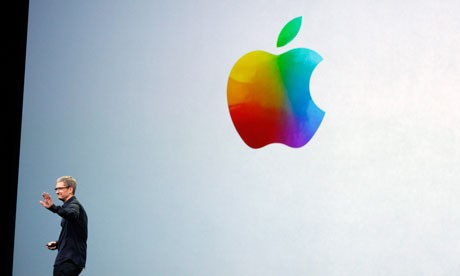 In the technology world, it almost seems as if the build-up to product launches are more exciting that the products themselves. Therefore with Apple, Amazon and Nokia all announcing new products in the next ten days, excitment, rumour and speculation is at fever pitch.
When it comes to keeping cards close to its chest, no one does secrecy like Apple - certainly not Nokia - and ahead of one of the most important ten days in the smartphone and tablet markets (ever), we can confidently predict what Nokia will be announcing while it remains unclear what Apple will unveil.
Amazon lies somewhere in between the two, which fits nicely with its announcement taking place after Nokia but before Apple.
Nokia and Microsoft are holding a joint press conference in New York on Wednesday where they are expected to show off the latest Lumia smartphones, which will be the first from the company to run the Windows Phone 8 software.
Amazon will hold a press conference the following day, on 6 September where it is expected to show off updated Kindle ereaders, as well as possible Kindle Fire update(s) and possibly even a wider international release for the Android tablet.
This leaves us with Apple, who is expected to launch the latest iPhone and possibly an iPad mini at an as-yet-unannounced press conference on 12 September. Invites should start rolling out for that event tomorrow, but so good is Apple at keeping things under wraps, we don't even know when or where the announcement will take place.
Apple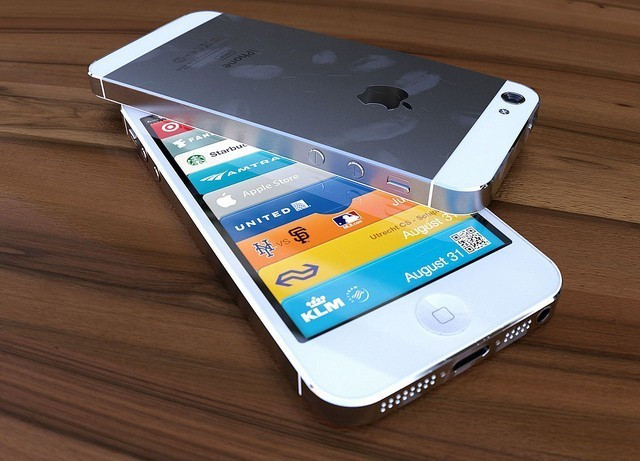 With Apple looking to cement its place at the head of the smartphone and tablet markets, as well as crushing the likes of Samsung and Google in the process, it looks like the announcement(s) on 12 September should keep them ahead of all the competition.
Apple is likely to continue its yearly iPhone upgrade cycle and is set to make the new iPhone bigger (a 4in screen compared to the current 3.5in screen), while also giving it a bump in terms of processing speeds, camera, battery and maybe even including 4G LTE compatibility.
Benedict Evans, technology analyst, said on his blog that the inclusion of LTE is very important for US consumers, but increasingly so for those in Europe.
"[LTE] was the vast majority of [Verizon's] non-iPhone smartphone sales and is becoming a competitive necessity in the USA. It's less important elsewhere, but would obviously be a big boost to LTE deployments in Europe, if it supports European LTE bands of course. It has the potential to be... interesting in the UK, where only Everything Everywhere has cleared 1800MHZ spectrum and has permission to 'refarm' it for LTE."
Moving on to the possibility of an iPad mini, again little concrete is known about this. Most of the rumours talk about a 7.85in iPad which would look a lot like the 9.7in model except for screen size.
There are conflicting reports about when the iPad mini will be announced however, with some reports suggesting a separate announcement in October, to let the interest in the new iPhone die down.
One of the key decisions Apple will have to make about the iPad mini is over its pricing. With the Google Nexus 7 and Amazon Kindle Fire both priced under £200, Apple may have to change its policy of making a margin of over 50 percent on hardware sales, if it is to compete at teh budget end of the market.
Amazon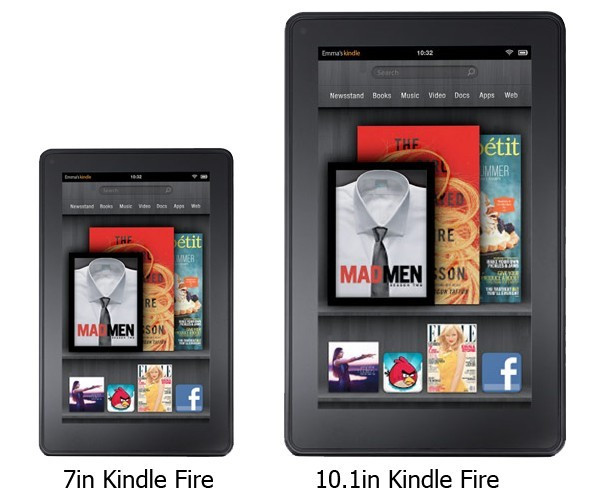 Speaking of Amazon, it will be holding an event in San Diego this Thursday when it is expected to announce its latest range of ebook readers. The latest version of the Kindle saw the inclusion of a touch screen and it is widely reported that Amazon will add a backlight to the E-Ink screen to make reading in the dark easier.
However, it is the possibility of a new Kindle Fire Android tablet which could be the most interesting announcement of the evening. Amazon launched the first Kindle Fire around the same time last year, and while it hasn't revealed exact figures for its sales it has said the Fire has 22 percent of the US tablet market.
Behind the iPad, it is certainly the most successful tablet in the US, though in the last few month Google's budget Nexus 7 tablet will surely have taken some of its market share.
An updated Kindle Fire is certainly on the cards this week, with some reports suggesting there will be a new 7in Kindle Fire and a totally new 10in model on the way. There could also be a price drop, and hopefully, for UK users an international launch.
Amazon earlier this year called for UK developers to begin submitting apps for a UK Amazon Appstore, with the store officially opening last week, strongly suggesting international availability for the Kindle Fire before the end of the year.
Evans believes that an iPad mini costing $250 combined with a Kindle Fire costing $150 - which he says are both realistic possibilities - "would simply obliterate the 'official' Android tablet market, what's left of it (which is not much)."
Nokia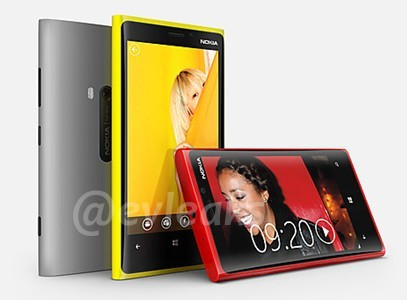 Nokia has been in trouble since 2007, when Apple's iPhone disrupted the entire mobile phone market and Nokia failed to react quickly enough to the smartphone revolution, relying on its creaking operating system to maintain its position as the world's biggest smartphone maker.
That position is now gone, and Nokia last year finally realised it would need to get in on the smartphone act and took the decision to partner with Microsoft and its Windows Phone platform.
The first results were announced at Nokia World in London last year, in the form of the Lumia 800 and the Lumia 710. Despite the addition of the larger Lumia 900, sales of Nokia's smartphones have been average at best.
It will therefore be hoping that the combination of its undoubted expertise at making beautiful hardware, and Microsoft's updated Windows Phone 8 software will have more success.
Samsung beat Nokia to the punch last week when it announced the first Windows Phone 8 handset, the Ativ S, but its underwhelming design and cheap look will be unlikely to win over any iPhone owners.
Nokia will launch the Lumia 920 and Lumia 820 which were both leaked last week, with more details emerging today, suggesting that the phone will have the PureView camera technology included, but not the 41 megapixel sensor seen in the PureView 808.
The leaked images suggest the phones will be an evolution in terms of design from the Lumia 800 and Lumia 900 and certainly look a lot more impressive that Samsung's Ativ S.
Nokia could pull something unexpected out of the bag of course, including some more budget-friendly handsets or even a Windows 8 tablet, considering its close partnership with Microsoft.
Nokia need to seriously impress and holding the press event in New York shows just how important it sees the US smartphone market. Breaking that market will be tough, as Nokia has never traditionally had a high profile presence there in terms of smartphones.