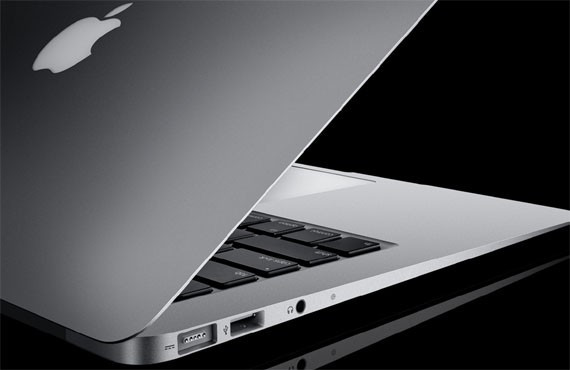 Reports Tuesday claim that Apple will be shipping the much-anticipated 15-inch MacBook Air in March, as speculation surrounding a larger Air - or thinner Pro - continues to grow.
Currently the MacBook air range is limited to 11.6-inch and 13.3-inch models, while the MacBook Pro is available in 13.3-, 15- and 17-inch variants.
Web site Digitimes said: "Upstream suppliers of Apple have recently started shipping a small volume of components for the 15-inch ultra-thin notebook model from Apple in November and the device could be either MacBook Air or just a thinner MacBook Pro."
Digitimes' sources believe that this new model will start to ship in March, but speculation surrounds whether the new models will be "full-feature" computers with a hard disk and optical drive, or opt for a solid state drive, as with the current MacBook Airs.
The recent flooding in Thailand - which has halted production of hard disk drives on an enormous scale - the computer industry may soon look to move away from HDDs and so flash-based solid state drives instead.
Apple blog 9to5mac.com speculates: "The industry has been moving away from hard disc platter computers with optical drives and the recent flooding in Thailand, where many hard drives are manufactured, has only served to hasten the migration."
Back in July, MacRumors reported that Apple was finishing up development of a 15-inch MacBook Air, and at the end of October it was believed that the new machine was nearing production, with a Japanese blog claiming that manufacturers had completed testing of a 15-inch LCD display for the new Airs.