Apple announced in an official filing that it is issuing a dividend payment to employees, but Apple's CEO Tim Cook has decided to pass up a huge $75 million payout he would have been due.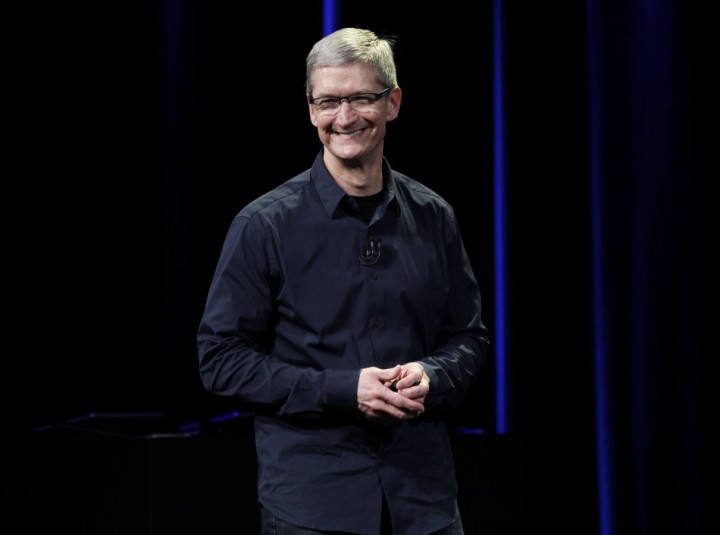 In a filing submitted to the Securities and Exchange Commission (SEC), Apple has indicated that it would be awarding staff who hold restricted stock units (RSU) with a quarterly dividend equivalent payment, to the tune of $2.65-a-share. This would put Tim Cook, Apple's CEO, in line for a windfall of $75m, but he has decided to turn down the bonus.
In the 8-K form submitted to the SEC, Apple said: "At Mr. Cook's request, none of his restricted stock units will participate in dividend equivalents. Assuming a quarterly dividend of $2.65 per share over the vesting periods of his 1.125 million outstanding restricted stock units, Mr. Cook will forego approximately $75 million in dividend equivalent value."
Cook was awarded 1 million RSUs when he was promoted to CEO last year, half of which will vest in five years' time, with the other half vesting in 10 years' time. Should Cook leave the company in that time he will forgo the shares. RSUs come with certain conditions and are not fully transferable.
The quarterly dividend equivalent payment is seen as a way of rewarding employees as well as ensuring loyalty in an industry where holding onto talented workers is paramount.
The filing also highlights that where a particular employee lives will impact on how this bonus is distributed. "Depending on the domicile of the employee, accumulated dividend equivalents will either be paid in cash or used to offset employee taxes due upon vesting of the restricted stock units,"
Back in March, Apple announced that it would be issuing its first shareholder dividend for 17 years, as pressure was put on Apple's management to do something with the $100bn cash pile it is currently sitting on. Apple also indicated that it would be embarking on a share buyback scheme.
The move to forgo the huge $75m payout is seen as a clever move on Cook's behalf. Cook is already in good standing with both employees and investors thanks to his creation of a charitable matching program for employees and the decision to go ahead with a shareholder dividend payout. The selfless decision to give up this large windfall will only ingratiate him more with employees and shareholder.
Before taking over from Steve Jobs last year, Cook was known for his ability to keep tight control on stock and inventory, never letting iPhones, MacBooks or iPods build up in warehouses, losing Apple money.
Taking over from Jobs was seen as something of a poison chalice, as his predecessor was beloved by employees, investors and fans alike. However Cook has quietly gone about his business and Apple has become the most valuable company in the world under Cook's stewardship.