Apple's developer website remains shut down this morning after hackers last week attempted to access sensitive data.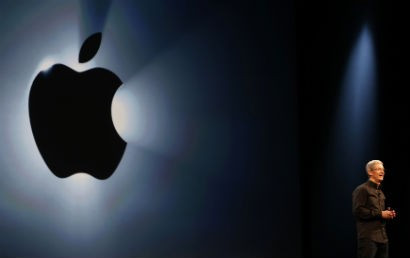 The cyber-attack took place on Thursday, 18 July, and saw cyber-attackers breach the developer wing of Apple's official website which is used by iOS and Mac OS X developers. The breach could potentially allow the attackers to obtain information such as developers' email addresses, names and postal addresses.
Though Apple is yet to confirm whether any personal data relating to developers was obtained, no data relating to Apple users was accessed during the attack.
Apple is now in the process of overhauling its developer database and security measures. In a statement, the company said that no financial data was accessed:
"Last Thursday, an intruder attempted to secure personal information of our registered developers from our developer website. Sensitive personal information was encrypted and cannot be accessed, however, we have not been able to rule out the possibility that some developers' names, mailing addresses, and/or email addresses may have been accessed."
Encryption
So far Apple has not spoken about the security measures and specifically the encryption it used to protect the data.
"In the spirit of transparency, we want to inform you of the issue. We took the site down immediately on Thursday and have been working around the clock since then. In order to prevent a security threat like this from happening again, we're completely overhauling our developer systems, updating our server software, and rebuilding our entire database."
The intrusion comes as developers are testing their apps to run on iOS 7, the latest version Apple's smartphone operating system and Mac OS X Mavericks, the latest version of the desktop software, both of which are due to launch in the autumn.
To compensate for the attack, Apple has informed developers that their membership to the Apple development site has been automatically renewed. No apps have been removed from the App Store as a result of the attack.
Apple was previously targeted in a cyber-attack in February, when hackers believed to have been based in China accessed a small number of the company's own PCs. The hackers were believed to have been the same group who had earlier targeted Facebook and used an attack vector known as a watering-hole attack, where they infected a webstie known to of interest to developers in companies like Apple and Facebook.
The origin of this attack is so far unknown