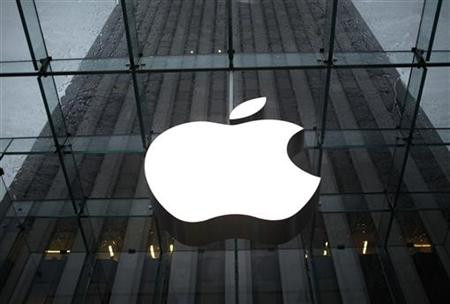 As the release of Apple's highly anticipated iPhone 5 smartphone grows, the company's stock soared to a new all-time high.
As investors keen to get a share of the Apple-pie threw money at the iPad and iPhone series of devices, the company's stock reached its highest point yet. At the close of business yesterday evening, Apple's share value rose by 2.4 per cent, finishing trading at a £373.80.
The news comes just one day before the tech giant is set to release its quarterly earnings report.
A report from the Associated Press indicated that Apple is expected to reveal a strong fiscal third quarter. The report quoted Baird analyst William Power saying that sales of its iPad 2 device had helped boost value. Power went on to estimate that in this quarter alone the company managed to ship 16.9 million iPhones and 7.3 million iPads.
Analysts and critics alike have all prophesised that Apple's success will continue into the new year, citing the company's forthcoming iPhone 5 as a key strength.
The news comes just as a new report by ChangeWave Research indicated that Apple's monopoly on the smartphone market was growing within the U.S.