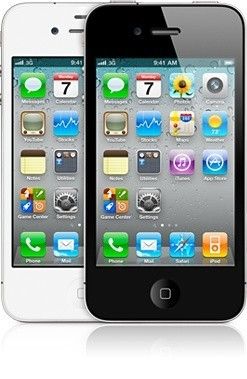 Just as a new report from Kantar has revealed Google Android's dominance in handset sales, another report from Piper Jaffray has shown Apple's iOS to be strides ahead in app downloads.
The report was written by Piper Jaffray analyst Gene Munster. In the report Munster claimed that for the 2011 calender year, Apple is set to rake in $4.27 billion. Going on to predict that 2012 will see yet another increase with Apple taking in as much as $7.7 billion through its App Store.
The figures indicate a rapid growth in the app market, with Apple only taking in $1.27 billion in 2010.
The news comes just as a report from Kantar revealed sales of Android powered smartphones and tablets have overtaken Apple iOS devices in sales. The report listed the devices costs -- with a number of budget £100 smartphones now running Android -- as a key reason for Android's growth.
Interestingly, Munster's findings indicated that Apple's app sales were higher and growing despite the fact that iOS apps generally cost more than their Android counterparts.
Munster went on to predict a continuation in this trend, prophesying a 14 per cent increase in apps prices' in the Apple Store by the end of 2011. Alongside this prediction, Munster went on to cite that even with the cost increase, the average number of apps downloaded through an iOS device would increase by 61 per cent.
The report highlighted the possibility of a new "luxary app" market developing on Apple's iPad. Munster's theory cited the growing intricacy and quality of tablet apps, pointing out that sales increased despite a 36 per cent rise in average price, as proof of a possible new market.