Apple has recently updated the App Store on iOS 6 Beta with significant layout and search results upgrades, and the company has now made the Genius search option live, according to Apple Insider.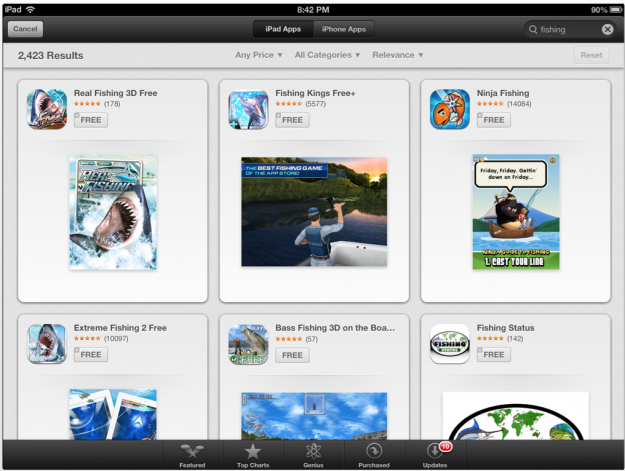 Until now, the Genius option was not completely functional for iOS 6 Beta users.
When the company rolled out the redesigned iOS 6 Beta App Store, it seemed to be a work in progress since Genius recommendations were not activated. With the help of Genius for apps, based on your buying history, users will be able to browse through apps, in a similar way to iOS 5.
It includes a new button labelled "Not interested" in order to upgrade the results. As of now, it is not clear how the new feature works as it is inactive. Apple Insider notes that the feature might be just the same as the existing "Swipe to Delete" option.
"Genius takes the place of 'Categories' at the bottom of the App Store's UI, a metric that is now included as a sorting method for recommendation results," the site claims. Up until now a category named "All" has been available. However, users could expect a more complete functionality when the app is expected to launch this fall.
iPhones that run on iOS 6 Beta will notice a tiled user interface, whereas the Chomp-styled tile layout was first only seen on the iPad when the company updated the iOS 6 Beta App Store. This time, iPhones running on iOS 6 Beta will have the ability to show up "nearly full-screen tiles offering bigger icons and app images" according to Apple Insider.
The tech giant launched its iOS 6 Beta at the Worldwide Developer Conference 2012 back in June . It was then made available for download for iOS Developer Program members at the iOS Dev Centre.
Gradually, Apple begun rolling out updates, bringing certain improvements for developers. Speculation is rife that the iOS 6 could be released in September along with the announcement of its next-generation iPhone.